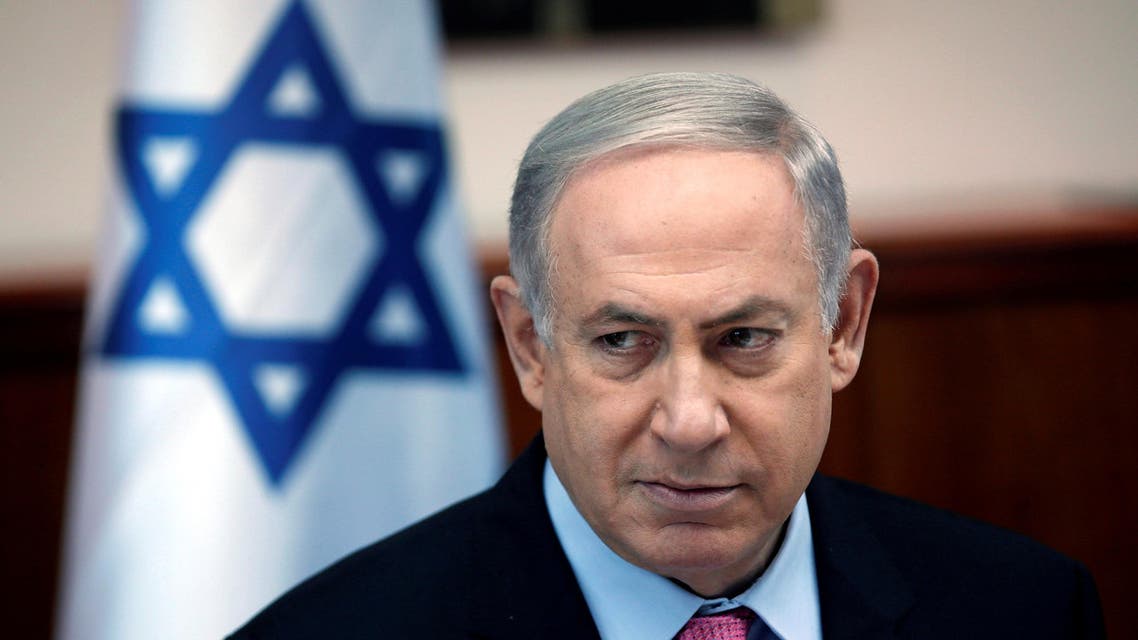 Netanyahu says he backs Egypt's peace push
Israeli Prime Minister Benjamin Netanyahu reaffirmed his support for Egypt's efforts to mediate peace with the Palestinians
Israeli Prime Minister Benjamin Netanyahu reaffirmed his support for Egypt's efforts to mediate peace with the Palestinians Thursday, in a further sign of improving relations with Cairo.
Speaking at an event hosted by Cairo's envoy near Tel Aviv to celebrate Egypt's national day, Netanyahu thanked President Abdel Fattah al-Sisi for his commitment to the peace process.
"We welcome the efforts to advance peace by President Sisi and we welcome the effort to incorporate other Arab states in this larger effort of a broader peace," he said.
"Through storms, turbulence, earthquakes, (Israel and Egypt) have remained at peace and we shall remain at peace."
Egyptian ambassador Hazem Khairat said that Egyptian relations with Israel "could certainly be warmer if we can solve the Israeli-Palestinian conflict."
Cairo remains committed to implementing the Arab Peace Initiative, a 2002 Saudi-led peace proposal for Gulf states to recognize Israel in exchange for Israeli withdrawal from occupied Arab territories, he said.
Netanyahu and Khairat also held private talks.
Egypt and Israel have been bound by a peace treaty since 1979 but relations have been formally cold over Israel's policies toward the Palestinians.
Ties further soured after the June 2012 election of Islamist president Mohamed Morsi but improved after his ouster the following year by then army chief Sisi.
Also speaking at the event, Israeli President Reuven Rivlin said his country stood "shoulder to shoulder with Egypt in its struggle against terror."