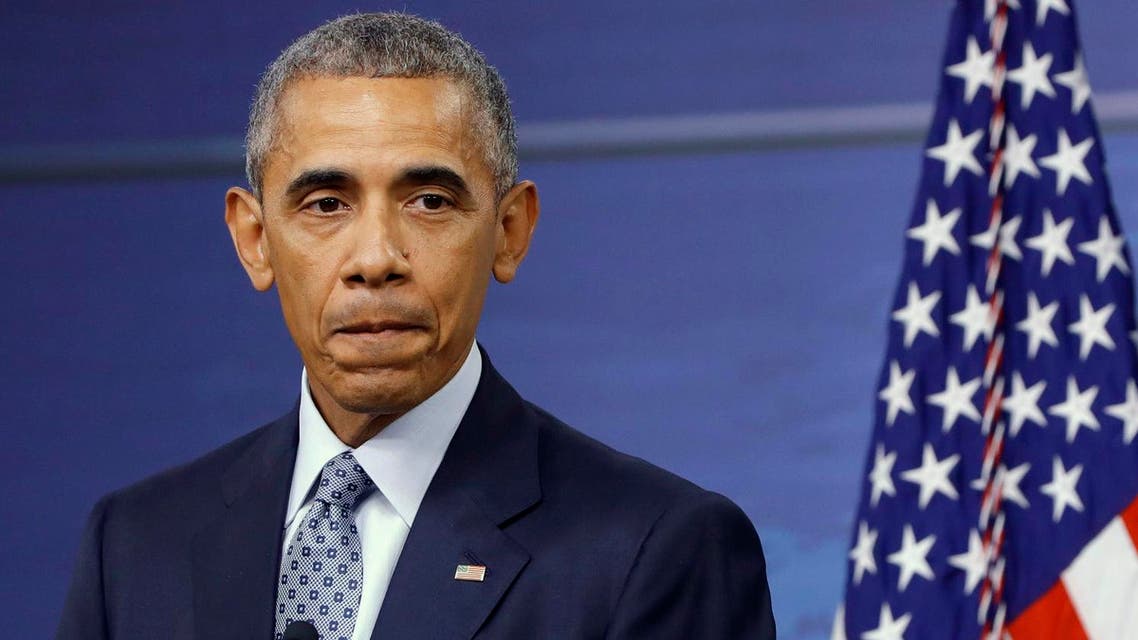 ISIS leaders not safe says Obama
President Barack Obama said Thursday that ISIS appears to be shifting its tactics to "high profile" attacks on tourists in cities around the world
President Barack Obama said Thursday that ISIS appears to be shifting its tactics to "high profile" attacks on tourists in cities around the world as it loses ground in its homeland of Iraq and Syria.
"None of ISIS's leaders are safe," Obama said, adding: "We're going to keep going after them."
Speaking after a meeting with US security chiefs at the Pentagon, he expressed concern about Russia's military action in support of the Syrian regime, and urged Moscow to cooperate with Washington to find a way out of the crisis.
He added: "The US remains prepared to work with Russia to try to reduce the violence and strengthen our efforts against ISIL (ISIS), Al-Qaeda and Syria. But Russia has failed to take the necessary steps. Given the deteriorating situation, it is time for Russia to show it is serious about pursuing these objectives."
But Obama also blamed the Assad regime in Syria for its civilian crisis. "It is deplorable," he said.
On Libya he said the strikes had been requested by the Government of National Accord, which is attempting to expel ISIS and consolidate control of the war-torn country. ISIS militants are under assault in Sirte, their seafront stronghold. Earlier this week, US warplanes destroyed tanks, military vehicles and earth-moving equipment he said.
And he said ISIS had 'not had a successful operation in Iraq or Syria in a year', Obama said.
He also addressed the increasing problem of the Zika virus, which has been detected on US shores in recent days, with 15 cases in the Miami area. And he said: "We're taking this extremely seriously."
More cases are expected, he added, but a major outbreak is unlikely. On Trump he dismissed recent claims by the Republican presidential candidate of a 'rigged' election as 'ridiculous'.
He reiterated that $400 mln that the US helped airlift to Iran early this year was not a ransom for the release of American prisoners.
"Some of you may recall we announced these payments in January. Many months ago. They were not a secret."
The White House has previously said the payment was returning cash from a 1970s Iranian military order that was not fulfilled because of the Islamic Revolution.
(With AFP, AP and Reuters)