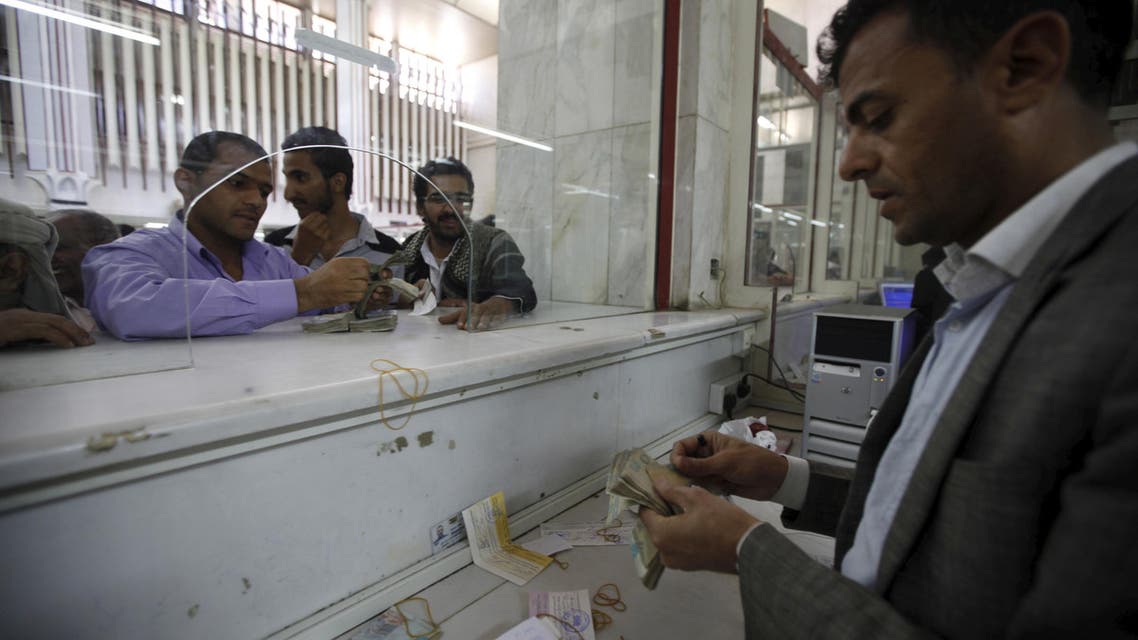 Yemenis go on strike to protest salary delay
Central Bank attributes the crisis to lack of liquidity of the local currency
Yemeni labor unions have called for a general strike on Tuesday following the Central Bank's refusal to cash in salaries.
The unions called on employees, including those working in Yemen's finance and telecommunications ministries and in the Civil Aviation and Meteorology Authority, to go on a general strike as of Tuesday to protest against not receiving their salaries.
However, other institutions in the Houthi-controlled capital Sanaa have gone on a partial strike with the employees there planning to escalate it towards a general strike.
In a statement, the unions said that they called for the strike following their efforts to take all legal measures to protect workers' rights.
In its defense, the already cash-strapped Central Bank attributed these measures to lack of liquidity of the local currency in the crisis-hit country.
However, a source at the Central Bank said the government-owned bank had "received orders" from the Iran-backed Houthi militia group "to give priority to the defense and interior ministries" and the remainder of the money could go to "the rest."
The source added that plenty of funds - in local and foreign currencies - have been withdrawn from the bank under the excuse of "war efforts."
In early 2015, the Houthis attempted a coup and forced Yemeni President Abed Rabu Mansour Hadi into exile.
With their allied forces belonging to deposed president Ali Abdullah Saleh, the Houthis continue to control the capital.
The fighting during which more than 6,400 people have been killed - half of them civilians - has created a humanitarian crisis in one of the poorest countries in the Middle East.
The article was first published in the Arabic-language website for Al Arabiya News Channel