ICC prosecutors urge 'nine to 11 years' for Timbuktu attacks
The sentence should serve as an 'effective deterrent' against heritage sites, prosecutors say
War crimes prosecutors on Wednesday urged a jail sentence of up to 11 years for a Malian militant who pleaded guilty to ransacking the fabled desert city of Timbuktu.
Ahmad al-Faqi al-Mahdi admitted Monday to having razed some of the west African city's most historic mausoleums as his unprecedented trial opened before the International Criminal Court.
Mahdi, aged about 40, is the first militant charged by the Hague-based tribunal and the first charged with crimes arising out of the conflict in Mali.
The wanton destruction by extremists, who considered the mausoleums idolatrous, triggered global outcry and ICC prosecutors said the sentence should serve as an "effective deterrent" that plundering the world's common heritage would not go unpunished.
"Today, after two days of hearings and almost at the end of the trial, the prosecution asks the Chamber to impose a sentence in the range of between nine to 11 years," prosecutor Gilles Dutertre told a three-judge bench.
"The sentence should fully reflect his (Mahdi's) guilt, serve as an effective deterrent and give justice to the victims," the prosecutor urged.
"It cannot be tolerated that world heritage can be deliberately destroyed, with disdain for the importance that it has to other people," Dutertre added.
A former teacher and Islamic scholar, Mahdi admitted to the sole war crimes charge of "intentionally directing attacks" against nine of Timbuktu's famous mausoleums as well as the Sidi Yahia mosque between June 30 and July 11, 2012.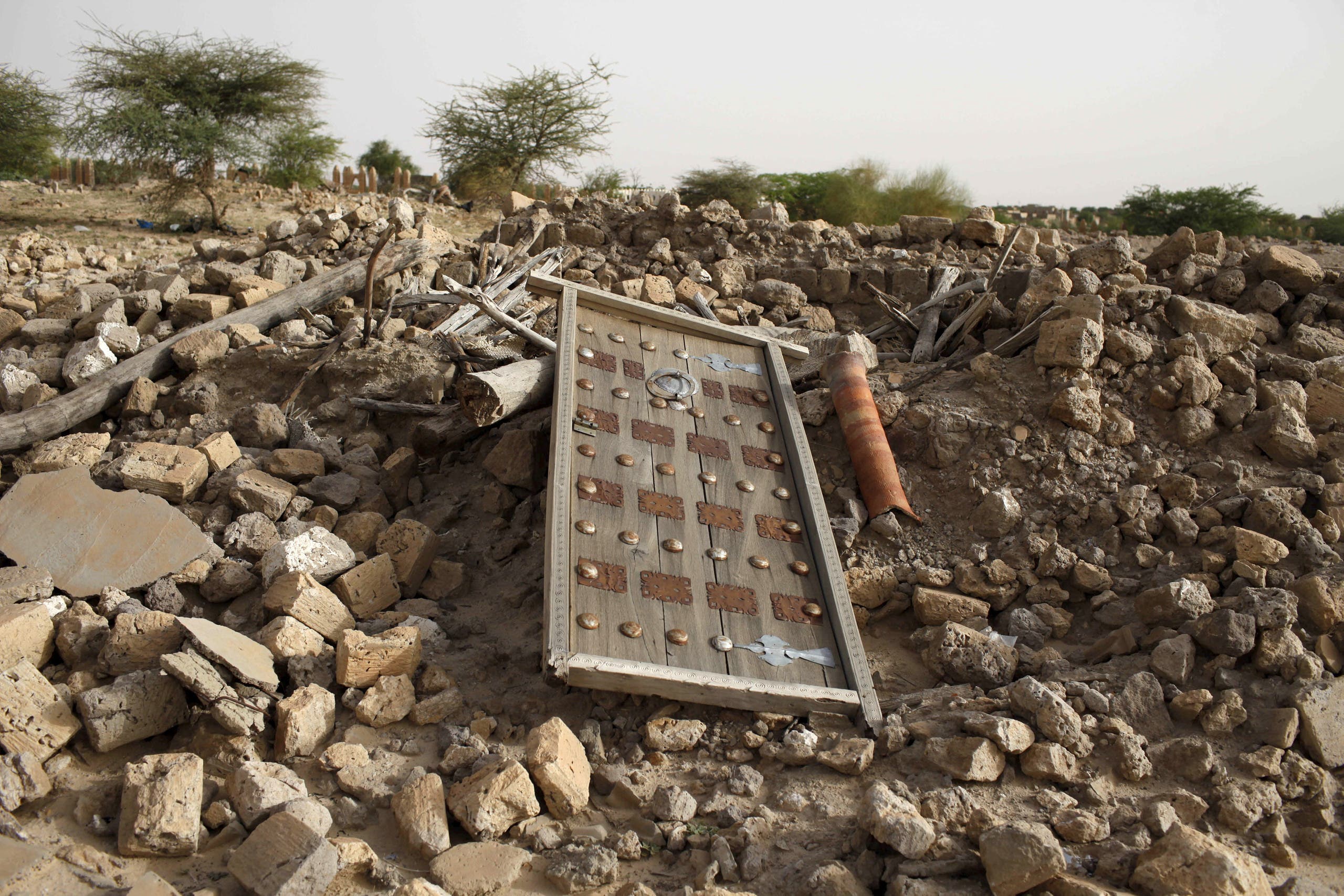 Mahdi on Monday begged for "forgiveness" for his role in the destruction that shocked the world as he urged other Muslims not to follow such "evil" ways.
Dutertre said judges should take into account Mahdi's willingness to confess his guilt, his cooperation with ICC investigators and the fact he "expressed remorse."
Founded between the fifth and the 12th centuries by Tuareg tribes, Timbuktu's very name evokes centuries of history and has been dubbed "the city of 333 saints" for the number of Muslim sages buried there.
Revered as a center of Islamic learning during its golden age in the 15th and 16th centuries Timbuktu, also known as the "Pearl of the Desert," has been designated as a UNESCO world heritage site.