Al-Shabaab, a Somalia-based Islamic militant group, claimed responsibility for a suicide attack that killed at least 13 people and injured 10 in the town of Baladweyne in central Somalia on Saturday.
The attack targeted a popular restaurant visited by Ethiopian and Somali troops, local officials told Reuters news agency.
"Our main target was Ethiopian and Djibouti troops who invaded our country. They were sitting there,' Sheikh Abdiasis Abu Musab, al-Shabaab's military operation spokesman told Reuters.
Musab disputed the original death toll reported by local officials, claiming the attack killed 25 soldiers from Ethiopia, Djibouti and Somalia. It is still undetermined whether foreign soldiers had been killed or injured in the bombing.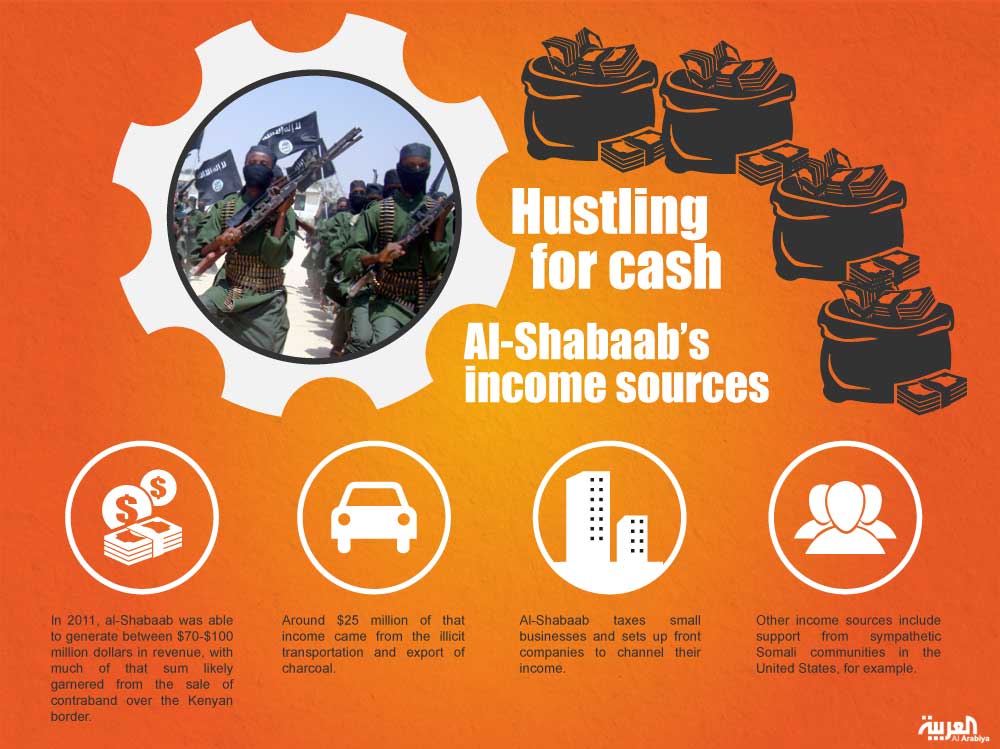 "A man with an explosives jacket entered unexpectedly in the tea shop where soldiers and civilians sat...and blew himself up," said local elder Ahmed Nur, who was speaking from where the attack took place.
"I could see the bodies of several soldiers being carried, but I could not make out whether they were dead or injured."
Ethiopian troops have been fighting off Somalia-based Islamic militants for nearly a decade.
From 2006 to 2009 and again in 2011, Ethiopia waged unsuccessful wars against the al-Qaeda affiliated al-Shabaab militants.