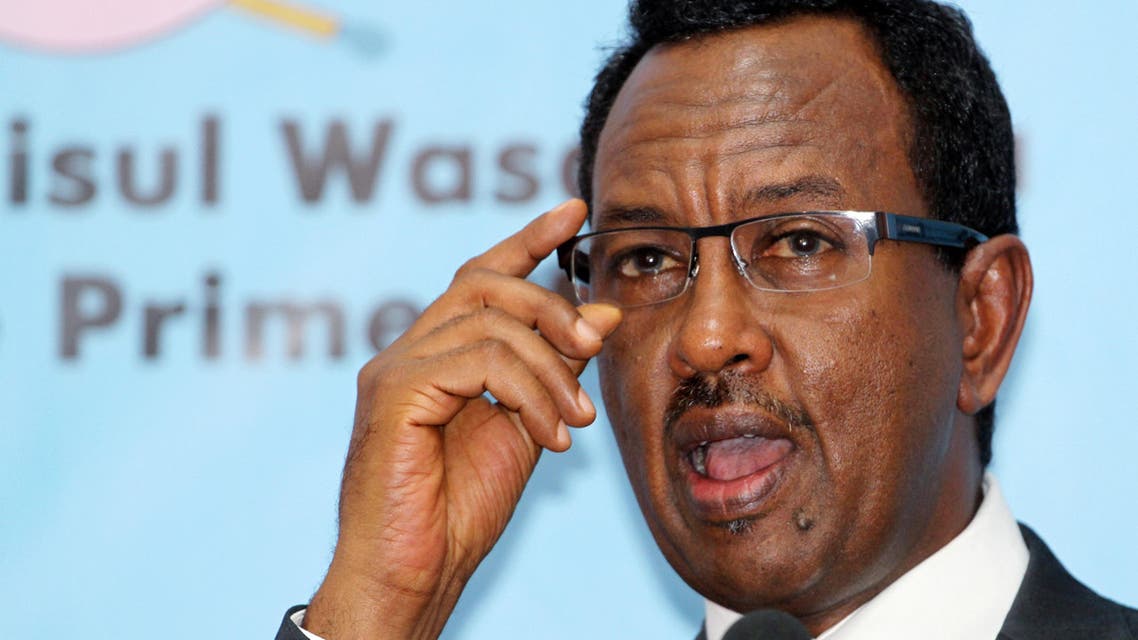 Somali president names economist as new prime minister
Abdiweli Sheikh Ahmed is an economist who has worked with several international organisations and banks
Somalia's president named a political newcomer as prime minister Thursday, days after his predecessor was ousted amid bitter infighting in the war-torn nation.

President Hassan Sheikh Mohamud said he had appointed Abdiweli Sheikh Ahmed, an economist who has worked with several international organisations and banks.

"After a long consultations, I have taken the decision to name Abdiweli Sheik Mohamed as prime minister," the president told reporters in Mogadishu at Villa Somalia, the heavily guarded presidential palace.

"He deserves to take up the responsibility... I hope that parliament endorses his nomination."

Ahmed, 54, faces a giant task to rein in corruption, quash al-Qaeda-linked Shabaab insurgents battling to topple the central government, and rebuild the troubled Horn of Africa nation.

"I hope that I will fulfill the duties I am entrusted with, and if parliament approves my nomination, I will swiftly name a high caliber cabinet," Ahmed said.

He replaces Abdi Farah Shirdon, ousted by parliament after just over a year in the post amid fierce power struggles within the internationally-backed government.

Ahmed comes from the same clan as Shirdon, which is likely to appease supporters of the former prime minister.

In Somalia's complex politics, each community expects to be represented in the corridors of power.

If approved, he will have 30 days to appoint a new cabinet, which must then be approved by parliament.

The Somali government which took power in August 2012 was the first to be given global recognition since the collapse of the hardline regime in 1991, and billions in foreign aid has since been poured in.

It was hailed as offering the best chance for peace in a generation, replacing a transitional leadership mired by ineffectiveness and rampant corruption.

But political wrangles and reports of corruption have raised concern the government is trapped by similar infighting as the last administration.

While the government controls the capital Mogadishu, large swathes of rural areas are controlled by the al-Shabaab Shebab, who have emerged as a threat to regional peace.

They have struck outside of Somalia, most recently at the Westgate shopping mall in Nairobi.