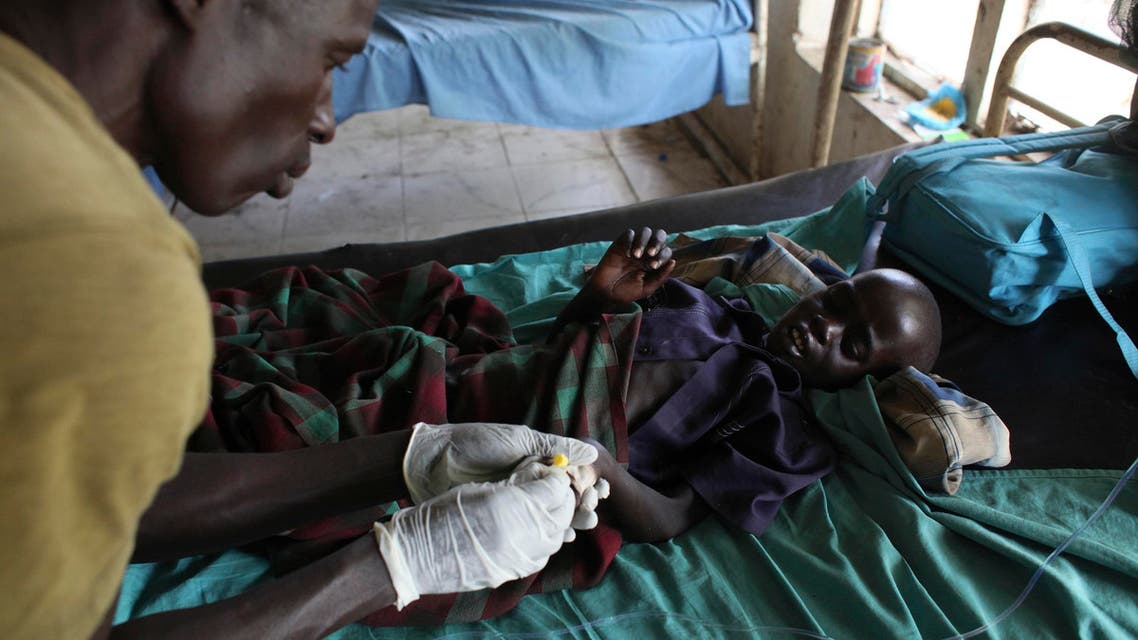 U.N.: Number of needy Sudanese rose 40% last year
John Ging, the U.N. director of humanitarian operations, said 6.1 million people need assistance in Sudan
The number of Sudanese in need of aid has risen 40 percent over the past year, boosted by worsening conflict in the country, a senior United Nations official said Tuesday.

John Ging, the U.N. director of humanitarian operations, said 6.1 million people need assistance in Sudan.

"And that is an increase of over 40 percent since this time last year," he told reporters after leading a delegation to the country.

"There's a huge need here, and unfortunately, given the increases in conflict, it is growing."

Half of those in need are in the conflict-plagued Darfur region, where more than 100,000 people have fled their homes this year.

That is on top of at least 380,000 people displaced last year, with a total of about two million now dislocated after more than a decade of conflict, Ging said after a three-day visit by emergency directors of U.N. agencies.

"We're worried about the fact that this is adding to a very large number who have been displaced for a very long time," Ging said, after his group visited some of the displaced in South Darfur state.

Elsewhere in Sudan, the government and rebels have been fighting for almost three years in South Kordofan and Blue Nile states.

The war there has displaced or otherwise affected an estimated 1.2 million people, the U.N. has said previously.

Conflict is partly responsible for an estimated 38 percent drop in cereal production in Sudan compared to a five-year average, Dominique Burgeon, of the Food and Agriculture Organization, told the news conference.

This has led to food shortages for 3.3 million people "and this number is expected to increase," he said.

Sudan has a population of about 34 million.

Sudanese children, even those who are not displaced, are in "dire" circumstances especially because of malnutrition, said Yasmin Haque, of the U.N. children's fund (UNICEF).

Estimates say more than 500,000 youngsters are going to face acute malnutrition, she said, and 30 percent of children are not in school.

Ging said one reason for the delegation's visit was to find ways of getting more access to Sudan's needy, but he disagreed that the government is obstructing access of aid agencies.

"I see that we have to work out better agreements with the government to get better access," Ging said, adding that Khartoum agrees on the need for greater accessibility.

In early February, the U.N. asked Khartoum to improve access to South Sudanese who have fled fighting in their country and who face deteriorating humanitarian conditions after reaching Sudan.

Last August, the U.N. refugee agency said it had to cut its workload in Darfur after permits for more than half its international staff there were not renewed.

U.N. chief Ban Ki-moon said in a February report that access restrictions were one factor in limiting the effectiveness of the U.N.-African Union peacekeeping mission in Darfur (UNAMID).

The mission's mandate is to protect civilians as well as aid delivery.

In February, Sudan suspended the activities of the International Committee of the Red Cross (ICRC), accusing it of violating guidelines for working in the country.

"There is no government that would obstruct humanitarian assistance," Ali Adam of Sudan's Humanitarian Aid Commission told the U.N. press conference.

"Sudan is a partner of the international community."