Egypt prosecution says Islamists killed journalist
The journalist was shot in the head while covering clashes between police and supporters of ousted President Mohammad Musri
Prosecutors in Egypt are blaming five masked gunmen from the Muslim Brotherhood for killing a woman journalist and four others the day before in Cairo, a judicial source said Saturday.
A protester who attended the Islamist demonstration said it was the police who had opened fire.
Journalist Mayada Ashraf from the privately owned Al-Dustour newspaper was shot in the head as she covered clashes between police and supporters of deposed Islamist President Mohamed Mursi in the northern neighborhood of Ein Shams.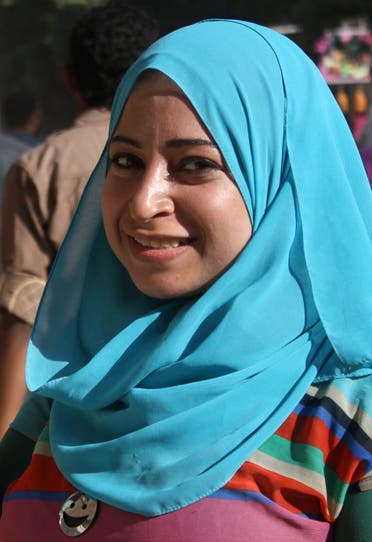 The judicial source said preliminary investigations revealed that five masked gunmen from Mursi's Muslim Brotherhood opened fire at random during the clashes before fleeing.
One alleged assailant has been arrested, the judicial source added.
Among the four other people killed was another woman, a Christian named as 26-year-old Mary Sameh.
She was dragged from her car and shot in the back after the gunmen saw a cross in the vehicle, the source said, adding that the attackers then torched the car.
A 13-year-old child was also killed as he crossed a street, the same source said.
However, a protester who attended the Ein Shams rally told AFP it was the police who opened fire on the crowd as the demonstrators were about to disperse.
Friday's violence came as Mursi supporters took to the streets of Cairo, Alexandria and other cities to protest against ex-army chief Abdel-Fatah al-Sisi's presidency bid.
Sisi, who was also defense minister and deputy prime minister, announced his resignation on Wednesday to enable him to stand in the election.
He is believed to be the real power behind interim president Adly Mansour, under whose watch police have killed hundreds of Islamist protesters and detained about 15,000 suspects since Mursi's ouster.
The Committee to Protect Journalists on Friday criticized the pro- and anti- Mursi camps for exploiting Ashraf's death for political purposes by blaming each other for the killing.
"A journalist's death should not be used to settle political scores -- the focus should be on journalists' right to safely cover events in Egypt", said Sherif Mansour, the CPJ's Middle East and North Africa program coordinator.