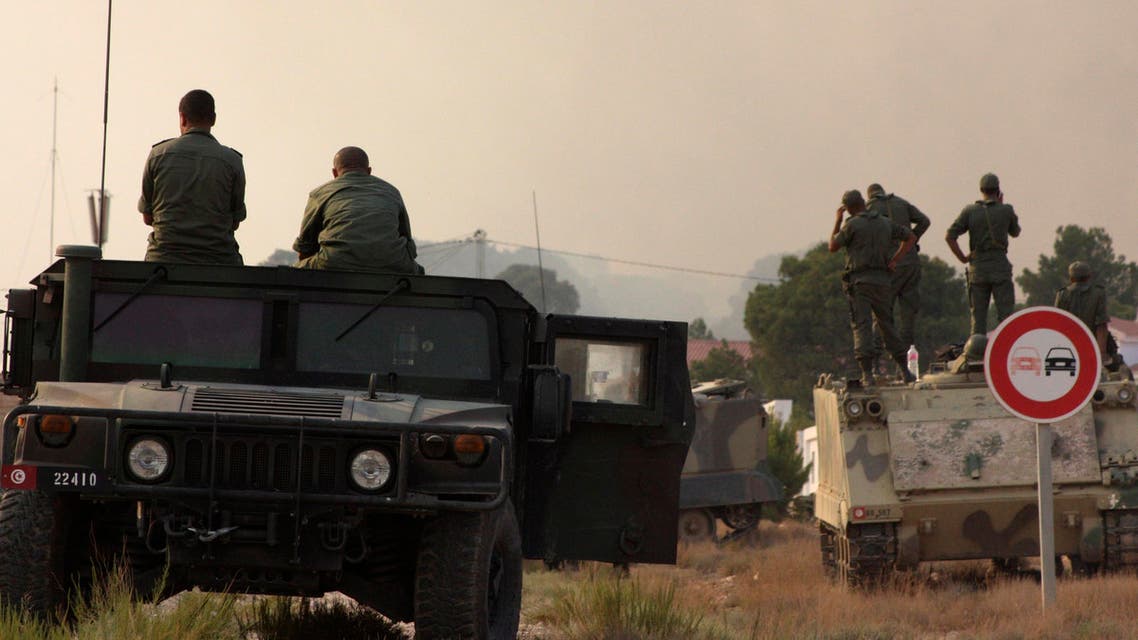 Landmine kills Tunisian soldier in remote border area
Tunisia has declared areas next to Algeria as 'zones closed for military operations'
A landmine blast killed a soldier on Friday in western Tunisia's Mount Chaambi area, the defense ministry said, after warning of the growing threat from jihadists in the remote region.
"A landmine exploded inside the closed military zone at 11:45 am (1045 GMT). The driver of a military vehicle was killed," ministry spokesman Taoufik Rahmouni told AFP.

He said a gun battle between soldiers and Islamist militants had broken out earlier.

Tunisia this week declared Mount Chaambi, as well as some surrounding areas including the mountains of Sammama, Salloum and Mghilla, "zones closed for military operations."

Rahmouni had said on Thursday that the decision was prompted by the "growing number of threats made by terrorist organizations based in the area" and was designed to contain and limit their activities.

Since late 2012, security forces have been battling dozens of militants hiding out in the Mount Chaambi region just a few kilometers (miles) from the border with Algeria.

In July, eight soldiers were killed in an ambush in the area, and others have died or been wounded in explosions caused by improvised landmines.

Rahmouni said the security operations in the region were taking place with the cooperation of the Algerian army, and were also targeting organized crime networks trafficking weapons and drugs.

The Tunisian army has repeatedly sought in its western border region to eradicate the threat posed by jihadists whom the authorities say are linked to al-Qaeda.

It launched a major air and ground operation targeting the militants last August.