Hundreds of exhausted illegal migrants reached the safety of a northern Sudanese town Saturday, an AFP journalist said, after 10 people died when human traffickers abandoned them in the desert.

A convoy of six Sudanese army trucks delivered the migrants to Dongola after a journey of hundreds of kilometres (miles) following their rescue on the Sudanese-Libyan frontier by troops from both countries.

Sudanese officials announced the rescue Wednesday, saying traffickers had dumped their victims in the border region's scorching desert, where 10 died.
Infographic: Hundreds of migrants arrive in Sudan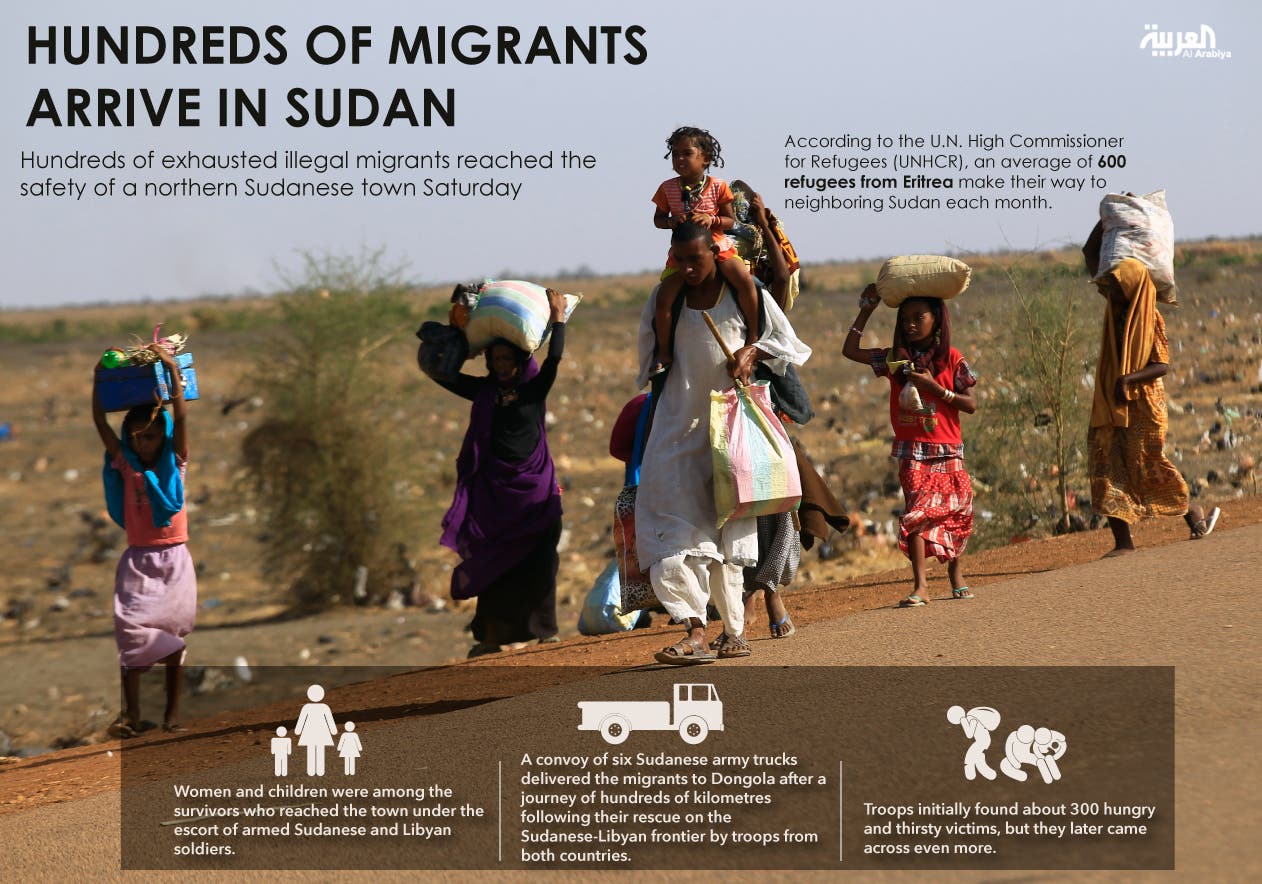 Infographic: Hundreds of migrants arrive in Sudan
SHOW MORE
Last Update: Wednesday, 20 May 2020 KSA 09:43 - GMT 06:43