Husband of Sudanese 'apostasy' woman tells of harrowing escape
Daniel Wani says secret police dubbed the 'Agents of Fear' tried to beat up the couple as they attempted to flee the country
The husband of a Sudanese woman who refused to recant her Christian faith said secret police dubbed the "Agents of Fear" tried to beat up the couple as they attempted to flee the country.
Daniel Wani flew to Rome with his wife Meriam Ibrahim and two children to the United States last week, after Sudan initially prevented Ibrahim from leaving the country.
Ibrahim, whose father was Muslim and mother Christian, had been sentenced to death over charges of apostasy, the abandonment of a religion.
She married Wani, a Christian, in 2011, in a country where Muslim women are prohibited from marrying non-Muslims.
In June, Sudan's highest court overturned the death sentence.
Wani told Britain's Daily Mail that he had told his wife not to "resist" when the "Agents of Fear" intercepted them and their two children at Khartoum airport.
The experience was "terrifying," Wani said.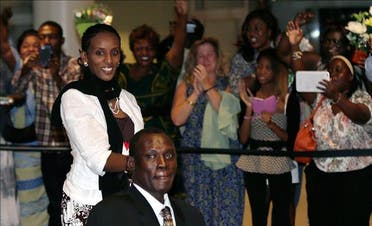 The secret police had herded the family into a room and beaten their lawyers, who fled the airport, Wani said.
He added that he was initially banned from being at Meriam's side while she gave birth to their baby Maya inside the prison where she was being held.
It was only after he complained that they finally granted him access to see his wife.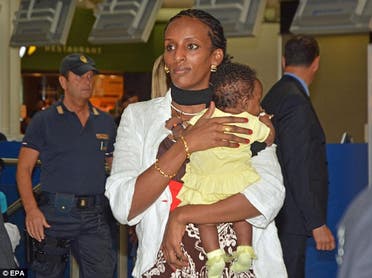 He said he found her shackled to the floor with chains as she gave birth.
Wadi said it would take them time to recuperate from the ordeal, but he was "so happy" to be home in New Hampshire.