Suspected Shebab militants attacked Somalia's intelligence headquarters and detention facility in central Mogadishu on Sunday, setting off a bomb and opening fire on the complex, police and witnesses said.

A large explosion, which police sources said they believed was a car bomb, was followed by a fierce exchange of gunfire. Police sources said the style of attack bore all the hallmarks of the Al-Qaeda-linked Islamist Shebab militia.

The facility, which contains a high-security prison, is located close the Villa Somalia, the complex that houses the office of Somalia's internationally-backed President Hassan Sheikh Mohamud.

The Villa Somalia was hit by a similar attack in July, when a car bomb was detonated and Shebab fighters stormed the complex before blowing themselves up.

The presidential palace was also attacked in a similar fashion in February, while the parliament complex was hit by a coordinated bomb and gun attack in May.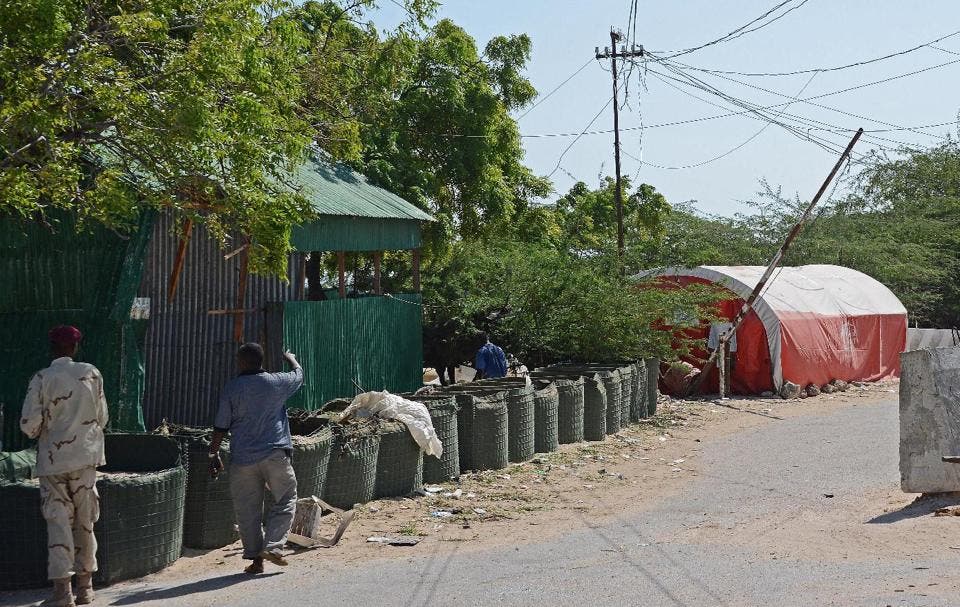 somalia afp
SHOW MORE
Last Update: Wednesday, 20 May 2020 KSA 09:44 - GMT 06:44