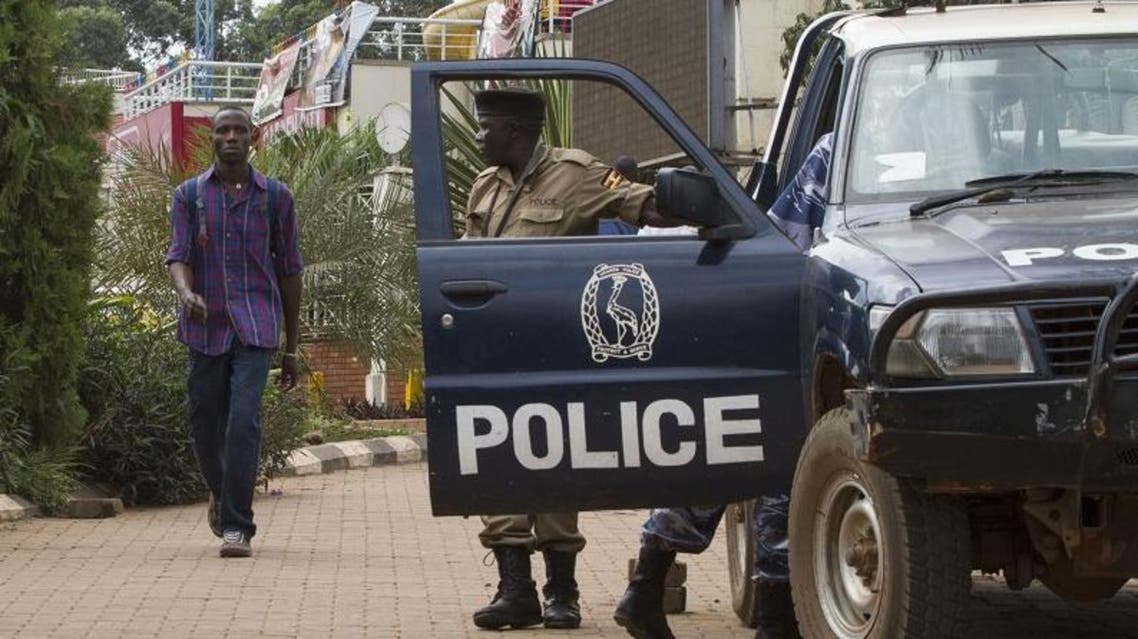 Uganda arrests Somali Shabaab bombers
The U.S. embassy on Sunday lifted warnings to its citizens to stay at home, but said people should remain vigilant
Ugandan police said Sunday that suspected Islamist Shabaab insurgents arrested in weekend raids had planned to carry out bomb attacks, as the U.S. embassy said the immediate threat had been "countered."

Police raids on Saturday came two weeks after Ugandan troops, fighting in Somalia, reportedly provided intelligence that helped U.S. Special Forces kill the Shabaab's chief in a devastating air strike.

"Al-Shabaab planned to carry out attacks in Kampala and other towns over the weekend, but police working with sister agencies stopped these attacks and we have recovered the explosives they were to use," police chief Kale Kayihura told AFP.

"We have arrested a number of suspects and they are being interrogated," he said, without giving further details on the number arrested or the targets they had planned to attack.

The U.S. embassy on Sunday lifted warnings to its citizens to stay at home, but said people should remain vigilant.

"Based on coordination with Ugandan authorities, and taking into account the heightened security measures the government has put in place, we believe that the immediate threat of an al-Shabaab attack has been effectively countered," the embassy said in a statement.

"We remain vigilant to the possibility that some of the attack cell could still be at large."

Last Monday the U.S. embassy warned that al-Shabaab insurgents may try to exact revenge for a U.S. air strike that killed the militant group's commander.

"Stay alert to the ongoing potential for terrorist attacks in Uganda," it said.

"We also caution U.S. citizens of the possibility of retaliatory attacks in Uganda by Al-Shabaab in response to the U.S. and Ugandan military actions in Somalia last week which killed Al-Shabaab leader Ahmed Godane."

Uganda's government said the country - a major contributor to AMISOM, the African Union (AU) force fighting the Shabaab - was "happy" at the death of Godane, and had provided the U.S. with key intelligence on his whereabouts.