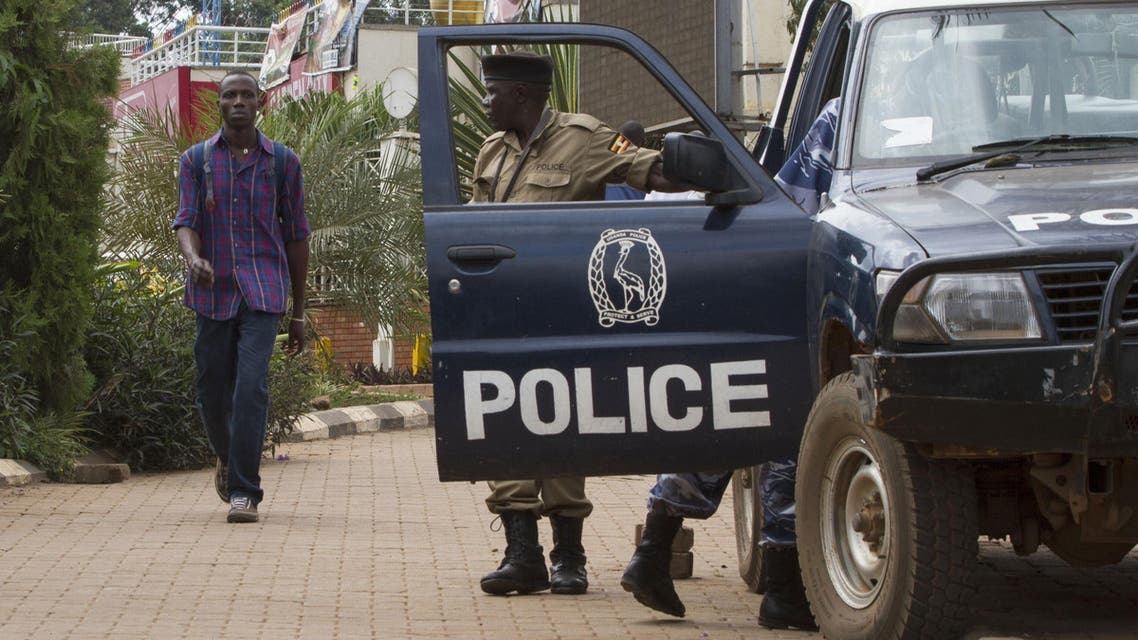 Uganda detains six terror suspects, seizes explosives
More than a dozen men were arrested at two locations deep inside a slum in Uganda's capital, Kampala
At least six terror suspects were arrested over the weekend in a raid on an al-Shabaab cell that was apparently plotting an attack in this East African country, a Ugandan military spokesman said Monday.

Explosives were seized from the suspects, all of whom are of Somali origin, said Lt. Col. Paddy Ankunda.

"This is a controlled operation. There could be more arrests," he said, offering no more details.

Abdullahi Hassan Roble, who heads an association of Somalis in Uganda, told The Associated Press Monday that more than a dozen men were arrested at two locations deep inside a slum in Uganda's capital, Kampala. He said security officials on Saturday raided a hotel and a flat in the Kisenyi slum, which is known for its large Somali population, in an operation that appeared to target Somalis who had recently moved into the slum.

"These were new people," he said of the people who were arrested. "I never knew them."

Ankunda, the Ugandan military spokesman, said Ugandan police and intelligence officials are interrogating at least six suspects still in custody.

The U.S. Embassy in Uganda said Monday that a possible terrorist attack had been disrupted after warning U.S. citizens on Saturday to stay at home overnight amid an operation to foil a terror plot.

"Based on coordination with Ugandan authorities, and taking into account the heightened security measures the government has put in place, we believe that the immediate threat of an al-Shabab attack has been effectively countered," said the statement from the embassy. "We remain vigilant to the possibility that some of the attack cell could still be at large, but we believe that it is appropriate to rescind the guidance to shelter-in-place. We urge, however, that all U.S. citizens maintain heightened security awareness and continue to monitor email and news outlets for any updates."

Uganda, which has troops fighting al-Shabab in Somalia, has been on high alert amid concerns the al-Qaeda-linked Islamic extremists are plotting an attack similar to the assault on a mall in Kenya a year ago.

In 2010 al-Shabab claimed responsibility for bomb attacks that killed at least 76 people watching a soccer World Cup final on giant screens in Kampala.

Kenya, Uganda, Ethiopia, Djibouti and Sierra Leone have deployed troops to Somalia as part of an African Union force bolstering the country's weak government against al-Shabab's insurgency. The African Union troops pushed al-Shabab out of the capital, Mogadishu, in 2011. A similar offensive is under way to oust the militants from their remaining strongholds in southern Somalia.

In a week, Kenya will commemorate the anniversary of the Westgate Mall attack in which at least 67 people were killed.

Authorities in Kenya say they are on high alert for possible attacks by al-Shabab as the anniversary approaches.