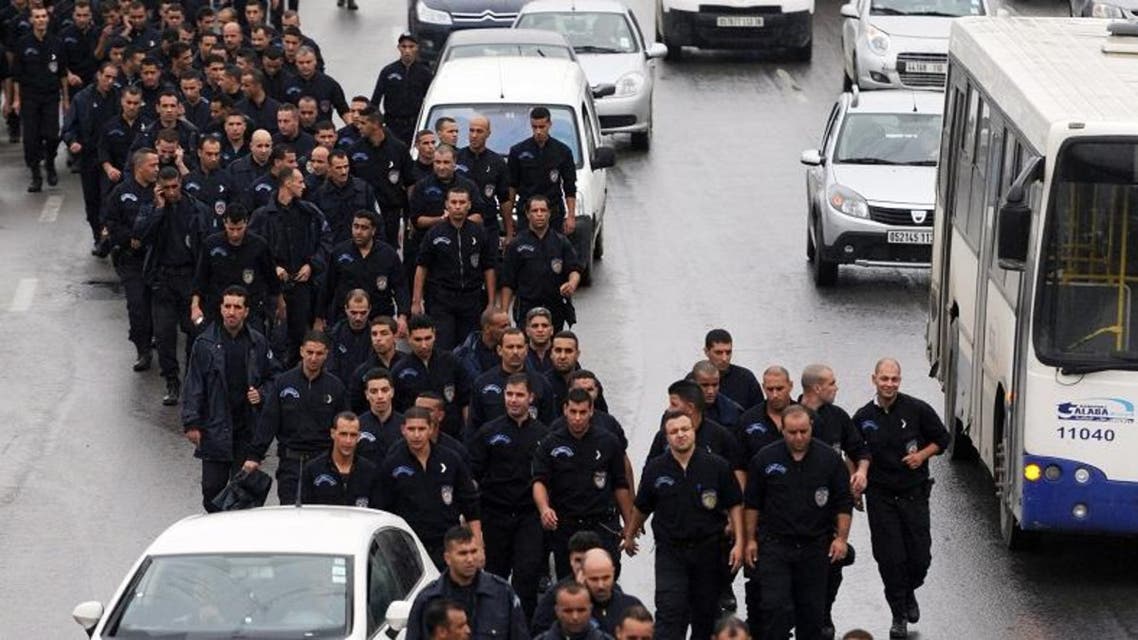 Algerian police protest outside president's office
About 500 officers packed into the entrance of the building, and chanted for the police chief to step down
Hundreds of Algerian policemen staged protest outside President Abdelaziz Bouteflika's office in Algiers on Wednesday, demanding the resignation of the national security chief and better working conditions on a third day of protests by police officers.
Prime Minister Abdelmalek Sellal held a meeting with the representatives of police protesters on Wednesday afternoon inside at the presidential palace, the state news agency APS reported.
"The meeting which spanned nearly three hours allowed to examine the social and professional demands raised by the police officers," APS added.
The prime minister later told state television that the government reached a deal to end the police protests.

"The government will meet next Sunday to address their demands, particularly the finance related ones," Prime Minister Adelmalek Sellal told state television after meeting with a delegation of police. "We have already resolved 11 demands."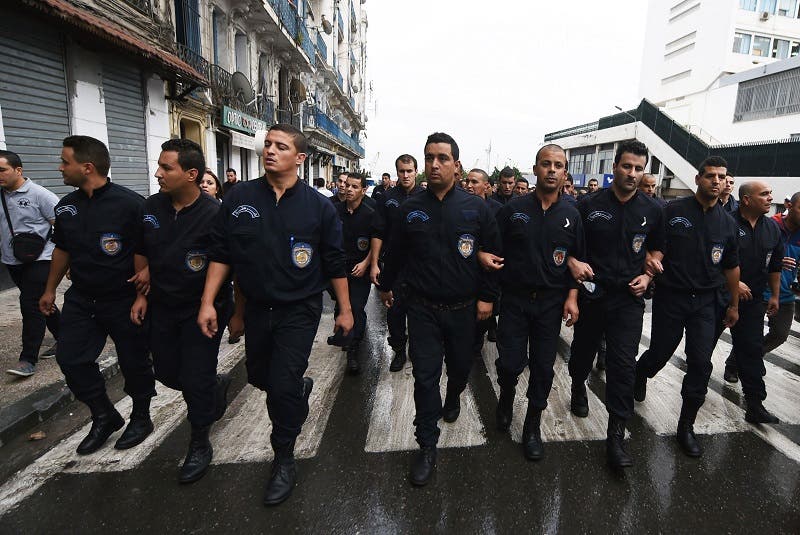 It is not clear whether the prime minister agreed to dismiss Director General of National Security, Major General Abdelghani Hamel as the protesters also demanded.
Security forces rarely take to the streets in the North African country, where the Front de Liberation Nationale party and the military have dominated politics since 1962 independence from France, although protests over jobs, housing and pay are common.
Chanting for the police chief to step down and singing the national anthem, about 500 officers packed into the entrance of the building and called for negotiations with the president.
"We're under too much pressure, it's 48 hours without a break each time, it's too much pressure," said one officer, referring working shifts.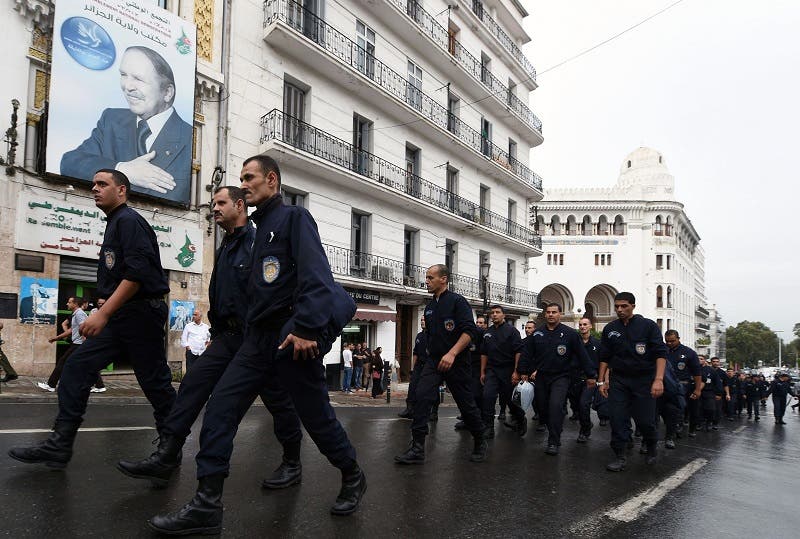 The protests in Algiers started on Tuesday when hundreds of officers marched through the streets in solidarity with colleagues near the southern city of Ghardaia, after officers there were injured in clashes between Arabs and Berbers.
Riots broke out on Monday between the two communities near the desert town, with two people killed, and shops set on fire, according to Reuters.
Ghardaia, about 600 km (370 miles) from Algiers, is home to both Arabs and the Mozabite Berber community, which speaks its own language and follows its own school of Islam. The area has often been the scene of clashes over jobs, houses and land.
Similar violence erupted in the area last year and at least five people were killed.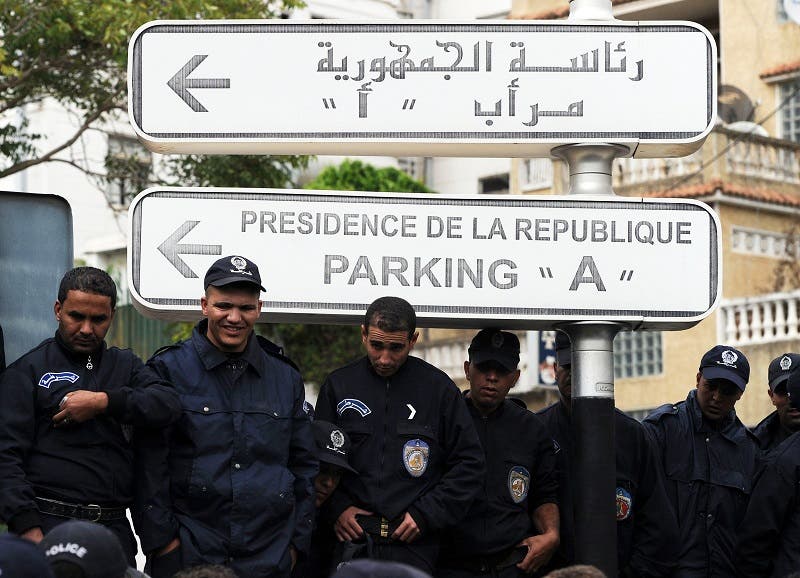 The protests are unlikely to cause any wider security fallout for the OPEC country, with Algerians wary of turmoil or political upheaval after a 1990s war between the military and Islamist militants that killed 200,000 people.
The security forces are still battling remnants of an al Qaeda-linked insurgency and since the 2011 uprisings in neighboring Tunisia, Libya and Eqypt, have been under pressure to contain any social unrest in their country.
[With Reuters]