Leaving office, Tunisia's Marzouki cedes presidential gifts
The move was hailed by Tunisian social media users; with some describing it the first of its kind in the Arab world
Former Tunisian President Moncef Marzouki didn't hang on to gifts he received from world leaders as he vacated the Carthage Palace on Wednesday for new President Beji Caid Essebsi to settle in.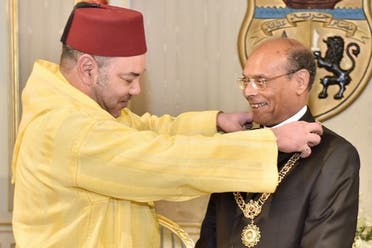 "I received a number of valuable gifts from the presidents and the kings of sister countries during my visits," said Marzouki in a statement released on his official page on Facebook. "These were gifted to me personally and members of my family."
"In recognition of this great country that gave me the honor of presidency during the transitional period which saw the adoption of a new constitution, I am ceding all the content mentioned on the list that is being currently prepared," he added.
"Long live Tunisia, long live the Republic."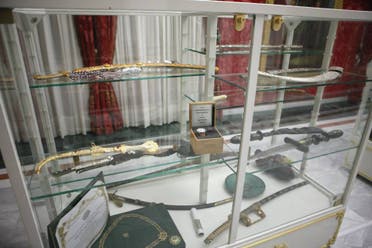 Pictures, also published on Facebook, revealed daggers covered in gold, silver and precious stones among other seemingly expensive gifts.
The move was hailed by Tunisian social media users; with some describing it the first of its kind in the Arab world.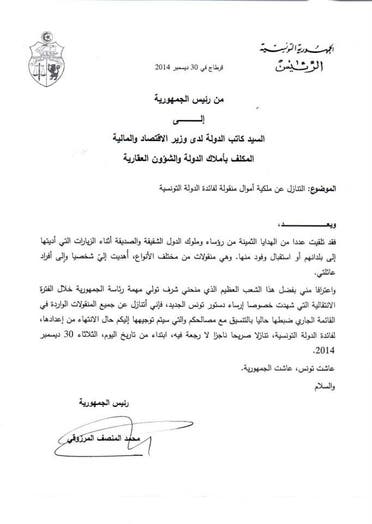 Marzouki, a physician and rights activist, lost to Essebsi, a veteran statesman, in the second presidential round last week by 44.32 to 55.68 percent of the vote.
Essebsi pledged a rule of reconciliation and consensus as he took his oath on Wednesday before the newly-elected parliament to complete the country's democratic transition.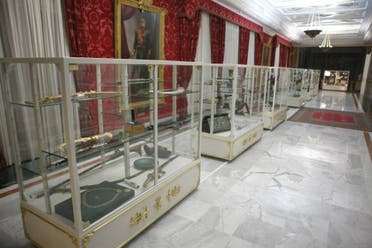 "We will work today to replace fear with hope," Essebsi said before parliament as he began his five-year term. "There is no future for Tunisia without consensus and without harmony between all the parties and civil society."
The inauguration of Essebsi comes in a year in which Tunisians wrote a new constitution and elected a new parliament and president, ending a transition kicked off by a revolution.
Tunisians overthrew longtime dictator Zine El Abidine Ben Ali in 2011 and inspired similar pro-democracy uprisings across North Africa and the Arab world, but only in Tunisia did fierce political rivals find common ground.
[With AP]