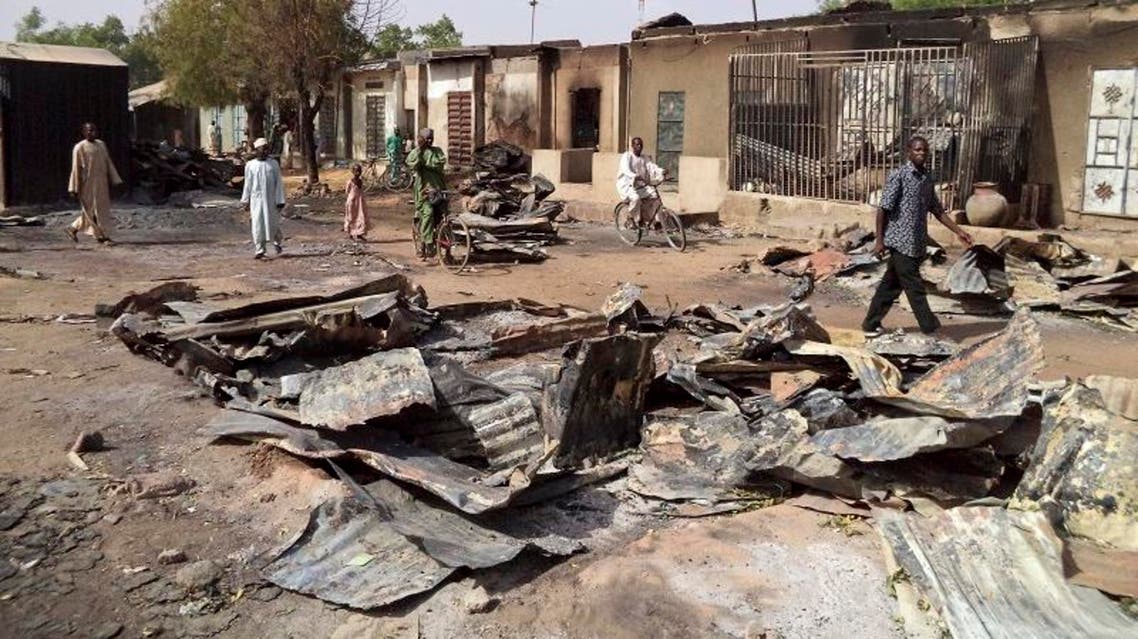 Girl suicide bomber kills 19 in Nigeria
The United States condemns the spike in attacks in northeastern Nigeria by Boko Haram
A suicide bomb attack by a young girl thought to be as young as 10 in the northeast Nigerian city of Maiduguri killed 19 people, police said on Saturday, Agence France Presse reported.

Borno State police spokesman Gideon Jubrin told reporters: "Casualty figure: 20 dead and 18 injured, including the female suicide bomber that detonated the improvised explosive device."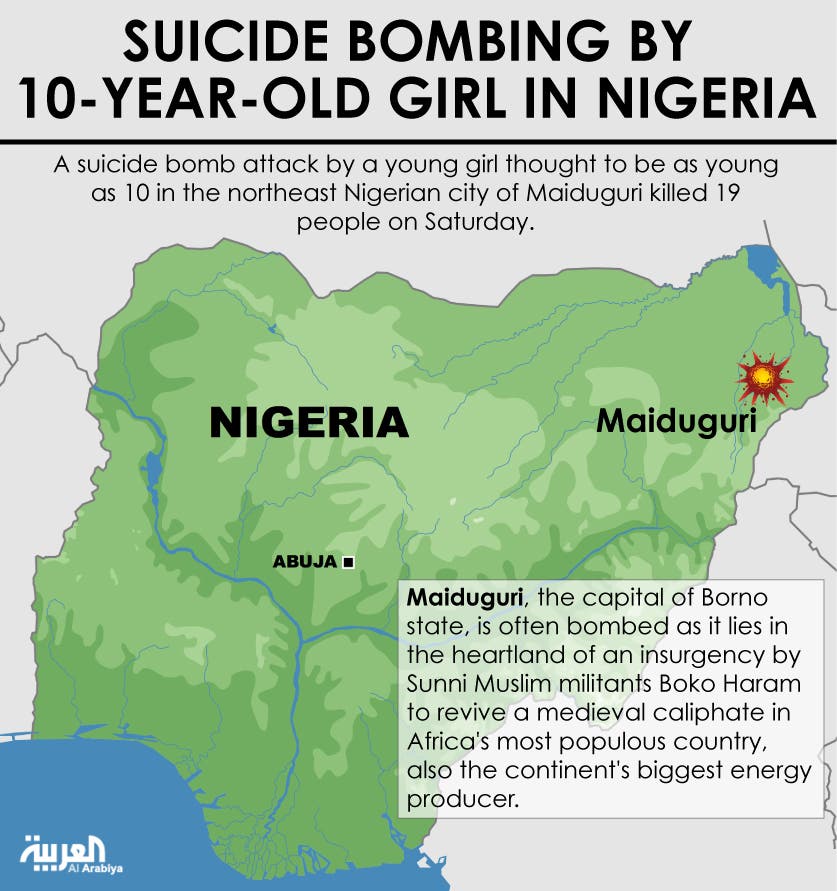 The blast happened at about 12:40 pm (1140 GMT) near the live chicken section of the Monday Market in the Borno State capital, which was targeted twice in a week by female bombers late last year.
Maiduguri, the capital of Borno state, is often bombed as it lies in the heartland of an insurgency by Sunni Muslim militants Boko Haram to revive a medieval caliphate in Africa's most populous country, also the continent's biggest energy producer.
U.S. denounces violence
The United States condemned the spike in attacks in northeastern Nigeria by Boko Haram, urging all responsible for the "recurring terrorist attacks" to be held accountable.

The wave of unrest - starting last week when Boko Haram invaded the fishing town of Baga in northern Borno State, believed to be the worst attack in the bloody six-year insurgency - has left homes burned to the ground and caused at least 20,000 people to flee.

"The United States condemns the recent escalation of attacks on civilians carried out by Boko Haram, which shows no regard for human life. All those responsible for these recurring terrorist attacks must be held accountable," the State Department said in a statement late Friday.

"The United States abhors such violence, which continues to take a terrible toll on the people of Nigeria and the broader region, including Cameroon.

"We extend our sympathies to the loved ones of all victims of violence at the hands of Boko Haram.

The statement pledged U.S. support for efforts "to end the scourge of Boko Haram," while urging Nigeria not to let the "horrifying attacks" distract from the need for "credible and peaceful elections."

Nigerians are due to elect a new president on February 14, but there are fears that polling could be ruled out in swaths of the country's northeast because of sustained Boko Haram violence.

(Agencies)