Tunisians mark fourth anniversary of the revolution
Families of the victims protested against President Beji Caid Essebsi
Tunisians on Wednesday marked the fourth anniversary of the revolution that toppled strongman Zine al-Abidine Ben Ali and sparked a mass wave of protests across the region.
Despite a surprising strike among workers in the transportation sector, hundreds of Tunisians found their way to Avenue Habib Bourguiba in the city center – the same spot where protestors massed exactly four years ago, putting an end to Ben Ali's 23-year-long dictatorship.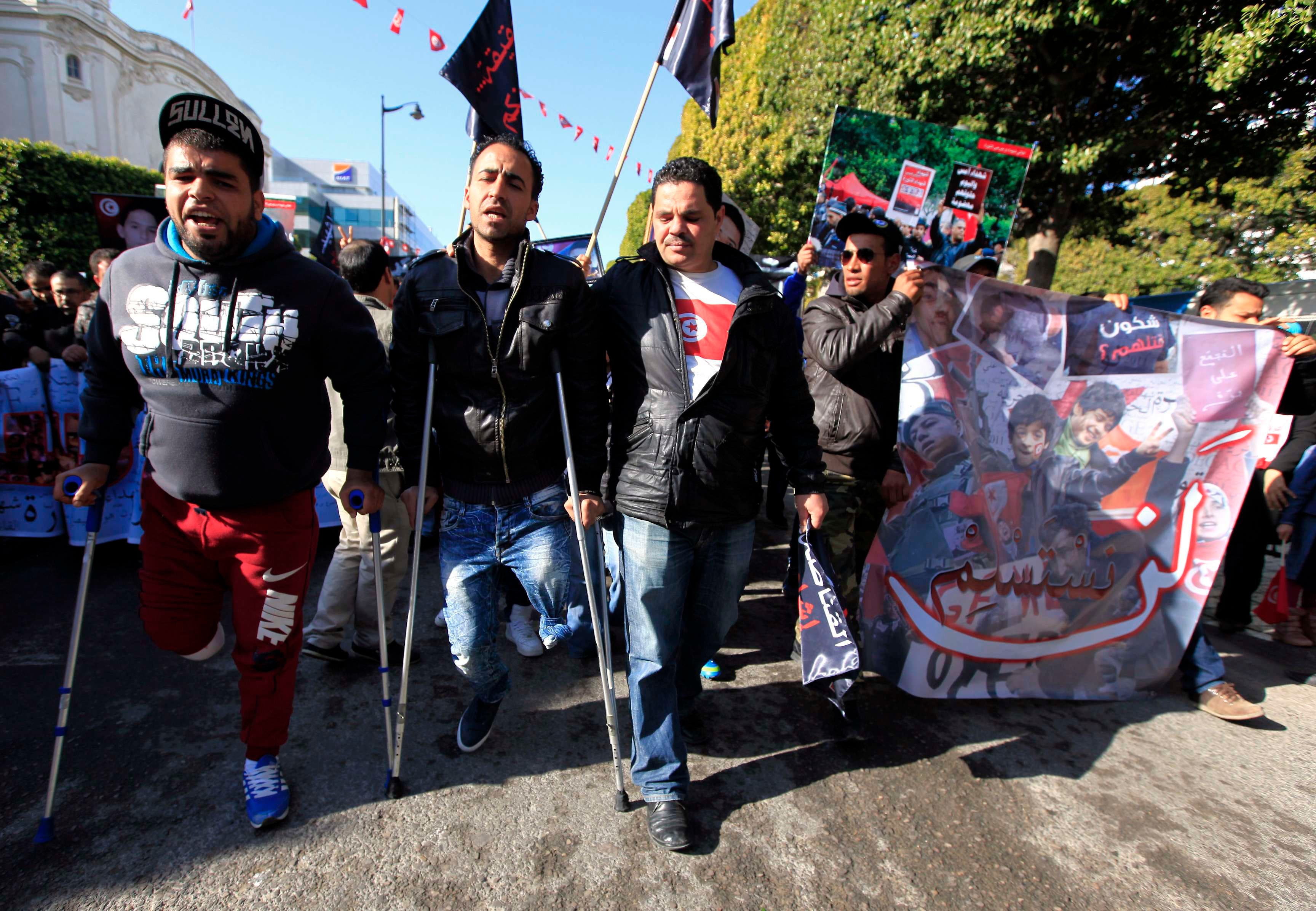 An official ceremony aslo took place at the Presidential Palace. The guests list included a large number of politicians, leaders of political parties, artists, athletes and families of those killed or wounded during the 2011 protests.
"This revolution opened doors of hope before Tunisian men and women, and enabled them to stand out among their counterparts in the world," said the recently-elected President Beji Caid Essebsi during his speech.
"The revolution is a free media, an elected president and a civil society," he told the crowd. "Passing the constitution and [having] elections led to the advancement of the democratic transition."
But the event came to an abrupt end when families of the victims began protesting against the president's decision to only formally honor the relatives of high-profile political assassinations - calling it a neglect to the revolution's "martyrs."
"Where are the martyrs' rights? We are just used as an instrument to serve the government's purposes. This ceremony is all mere protocol," the mother of one of the victims told Tunisia Live.
The country reached a political deadlock in 2013 following the assassination of opposition MP Mohammed Brahmi – only five months after the murder of fellow leftist politician Chokri Belaid.
Essebsi responded to the loud outcry by saying that "all martyrs" will eventually be honored. Failing to calm the protestors, he left the ceremony.
Tunisia's revolution left at least 219 protestors dead, the least deadly among other uprisings in the region.