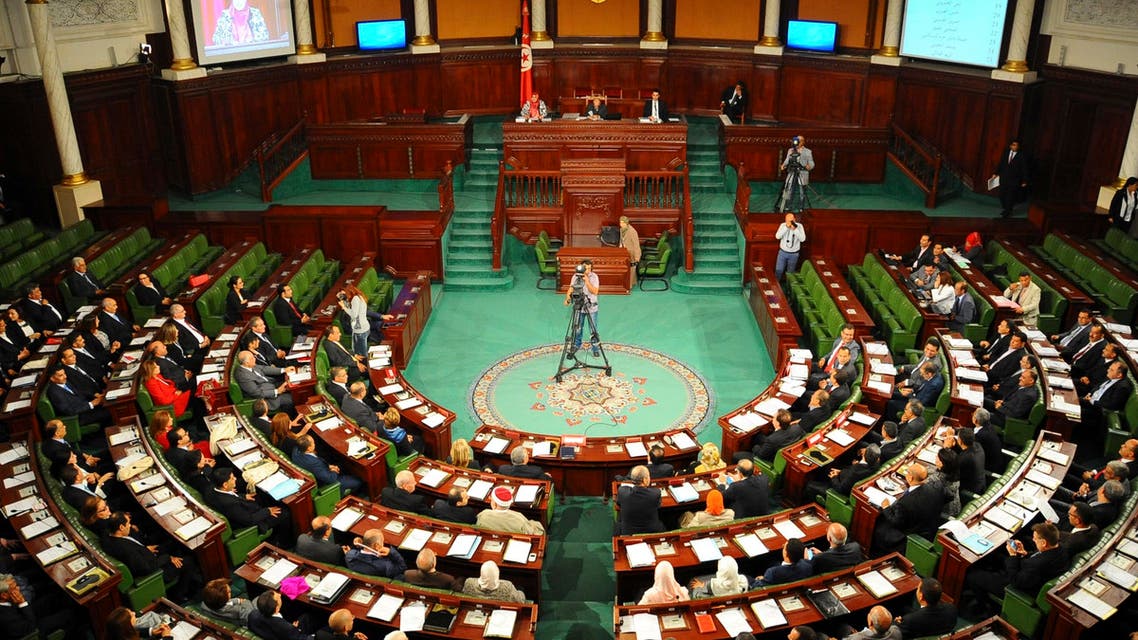 Tunisian judges denounce law to oversee judiciary
Judges went on strike ahead of Friday's vote to protest against the law
Tunisia's parliament passed a controversial law on Friday to set up a judicial oversight body, immediately drawing the wrath of judges who said it would stifle their independence.
The constitution adopted last year designates the Supreme Council of the Magistrature, which parliament approved, as responsible for guaranteeing "the good functioning and independence of the judiciary".
After the law passed by a vote of 131 for and 14 against, parliament speaker Mohamed Ennaceur told judges the new legislation shows that "we share the same wish for an independent judiciary".
But two associations of judges immediately announced plans to boycott the new law which they say would undermine the judiciary's independence.
"We are facing a huge crisis" with the passing of the new law, said Raoudha Karafi, president of the Association of Tunisian Magistrates.
"We will oppose this law by all means at our disposal," she said, urging President Beji Caid Essebsi not to ratify the law.
Karafi said the law would grant too much power to the government, and would allow it to appoint and train judges.
Mourad Messaoudi, who heads the Tunisian Association of Young Magistrates, also said he opposed the law.
"Our association and most of the judges in Tunisia reject this law and will boycott it," he said.
Judges went on strike ahead of Friday's vote to protest against the law, with one group still observing a work stoppage.