Up to 30 Brits were killed, but gov't says no need to avoid Tunisia
Britons planning to travel to Tunisia are being warned of a heightened risk of terror attacks
Britons planning to travel to Tunisia are being warned of a heightened risk of terror attacks but a spokeswoman for the UK Foreign and Commonwealth Office told Al Arabiya News they were not discouraging travel to the country.
"We have not changed the travel advisory for Tunisia, other than to acknowledge the attack. But at present we are not advising against travel to Tunisia or the wider Arab region," the Foreign and Commonwealth Office spokeswoman said.
The spokeswoman confirmed Monday that at least 18 British nationals were killed in Friday's attack, when a lone gunman walked along a busy beach and opened fire, killing a number of holidaymakers before being shot dead by Tunisian security. But according to press reports it is feared that this figure might climb to 30 - by Wednesday this figure had climed to in excess of 20. ISIS have claimed responsibility for the attack.
On Wednesday this week Al Arabiya News reported that the Tunisian government had said all those killed in the attack had been identified.
According to the British government's travel advisory: Further terrorist attacks in Tunisia, including in tourist resorts, are possible, including by individuals who are unknown to the authorities and whose actions are inspired by terrorist groups via social media. You should be especially vigilant at this time and follow the advice of Tunisian security authorities and your tour operator."
The advisory goes on to advise people to stay within the popular tourist destinations and away from the Libyan border, as well as other high risk areas.
Tunisia's relatively cheap offer of sun sea and sand has proved a major draw for many Europeans over the years. And after a short period after the Arab Spring, the country seemed relatively fast to recover and tourism and continued to pick up.
But while the travel advisories tell people to take care, there are those who are starting to have their doubts – and that - say the tourists – is not an easy decision.
Briton Marilyn Frankum has been holidaying in Tunisia for the past 30 years, but after the two murderous attacks in the last six months, she said she no longer knew whether she could continue going.
In a heartfelt message written to Al Arabiya News, she said: "Since this senseless attack I am still numb and full of sadness for the families who have lost loved ones.
"This is why I am hoping the decision to travel will be made for me by Thomas Cook or the Foreign Office I love this country but it is still very raw for me. A lot of Tunisian friends are already worrying about there being no tourists.
"It is going to take time to enjoy a holiday in Tunisia again, knowing what happened and for me I really am undecided as too many emotions are still going around in my head on what to do. I have been going there for 30 years and already three visits so far this year and two more booked - I really don't know at present."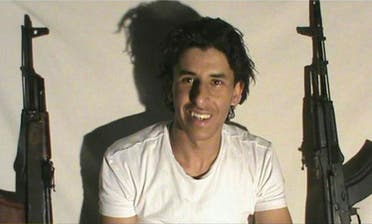 However, despite the recent attacks in Tunisia, both in the popular tourist beach resort of Sousse on Friday, and at the Bardo National Museum when gunmen went on a shooting rampage, tour operators in Britain are under no obligation to refund people who chose to cancel planned trips, according to UK daily The Telegrpah.
"In theory, unless the Foreign Office advises against travel to Tunisia, or the areas that holidaymakers are travelling to, those who are due to depart for the resorts - including Sousse, where the shootings took place - have no option but to go or lose their money," The Telegraph Travel's Nick Trend, said.
"Tour operators are entitled to uphold their booking conditions and cite Foreign Office advice that the resorts are safe."
But the newspaper's website added that all the companies it spoke to were offering refunds or offering alternative destinations.
The tour operator Thomson saw a number of its customers killed or injured in Friday's attack. Since then it has been working to help fly back those still in the country, who want or need to cut their holiday short.
Thousands of Britons have made the journey home fleeing Tunisia following the attack in which nearly 40 people were killed when a gunman walked onto a beach in the Tunisian resort town of Sousse with an assault rifle concealed in an umbrella.
Thomson and First Choice has laid on extra planes to help fly its customers home who wanted to leave - however according to the website RT the 5,200 Britons currently repatriated accounts for only a small fraction of the 20,000 who were in the country at the time of the attack - according to the ABTA travel association.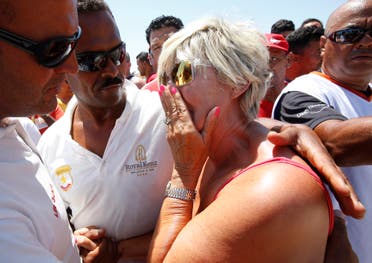 In a statement released Monday Thomson and First Choice tour operator said: "Following the tragic events in Tunisia, we are working around the clock to handle a continuously moving and challenging situation and would like to extend our deepest sympathies to the friends and family of those involved.
"Whilst our priorities remain to provide every support to the families who lost loved ones in Friday's incident, caring for the injured and bringing home customers from Tunisia who wish to return, we are also constantly reviewing the situation and updating our response accordingly."
The statement went on to add that the company continued to readdress its customer policy for those who no longer want to travel to Tunisia.
The statement added: "We can confirm that we will be extending the cancellation of all our holidays to Tunisia up to and including the 9th July. Customers travelling to Tunisia in this period will be given the opportunity to amend their holiday free of charge to any of our destinations or receive a full refund.
Furthermore, customers planning to travel to Tunisia at any time up until the end of the summer season (31st October) will be able to amend their holidays free of charge to any of our destinations."
The recent attacks in Tunisia - the one country that is largely thought to have seen a successful rebirth of the nation following the Arab Spring - have led to fears that the economy will suffer as people inevitably avoid the country and change their travel plans.
Meanwhile the British government's advice is to travel with a reputable tour guide – especially if you plan to travel to interior of the country.
But it added: "424,707 British nationals visited Tunisia in 2014. Most British tourists stay in the coastal resorts and most visits are trouble free."