Afghan President Hamid Karzai announced on Tuesday that his country's armed forces are taking over the lead for security around the country from the U.S.-led NATO coalition.

"Our security and defence forces will now be in the lead," he said in a speech. "From here, all security responsibility and all security leadership will be taken by our brave forces."
The announcement comes as a major milestone for the NATO-led nearly 12-year war.
American and NATO military forces will now move entirely into a supporting as the full withdrawal is expected to be completed in 18 months.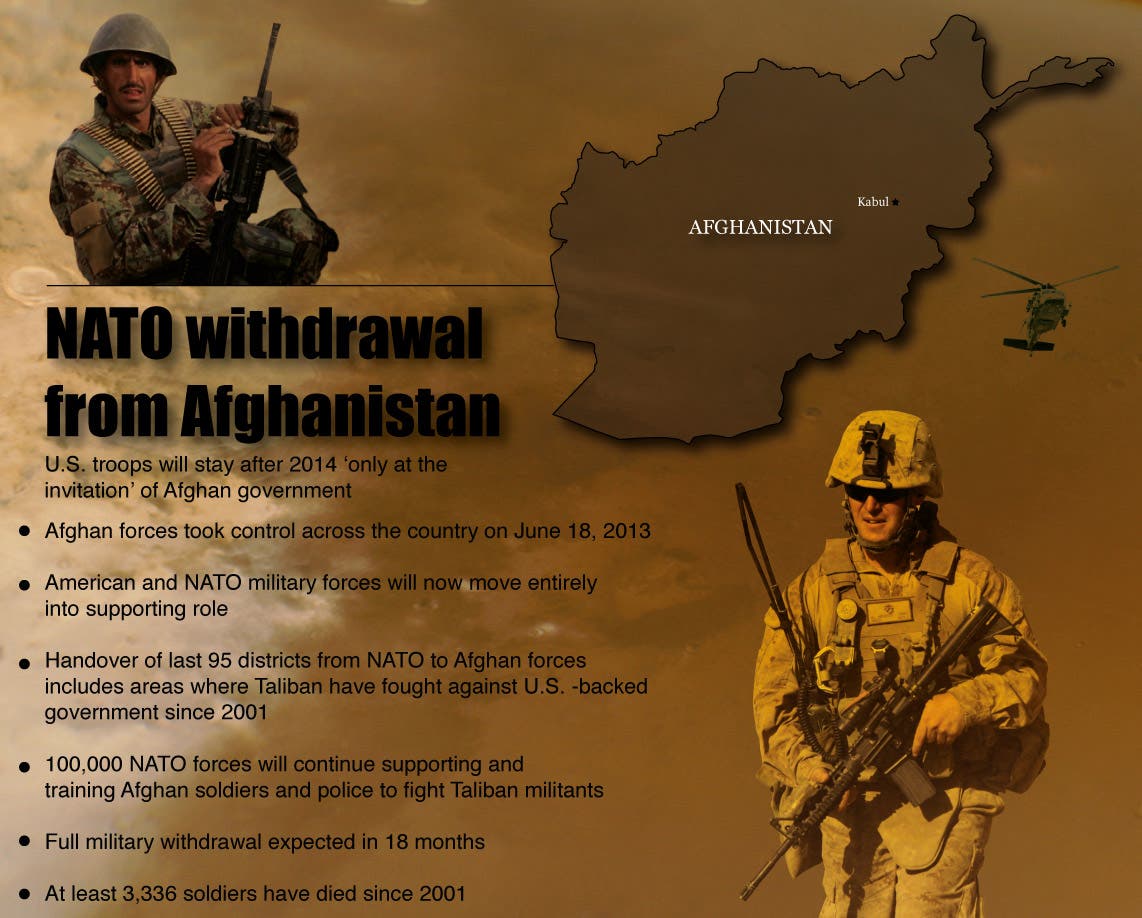 The handover of the last 95 districts from NATO to Afghan forces includes many of the most volatile areas of south and east Afghanistan where the Taliban have fought a bloody insurgency against the U.S.-backed government since 2001.
After the handover, 100,000 NATO forces will play a supporting and training role as Afghan soldiers and police take the lead in the fight against the militants who were ousted from power after the 9/11 attacks.
(With AFP)