The death toll from a car bomb explosion in a market in Pakistan's northwestern city of Peshawar rose to at least 42 on Monday, after the third attack in the area in a week.
The bombing hit Kissa Khwani a busy market in Peshawar on Sunday, exactly a week after more than 80 Christians were killed in a twin suicide bomb attack on a nearby church.
A spokesman for the main city hospital said at least 107 people were wounded, Reuters news agency reported.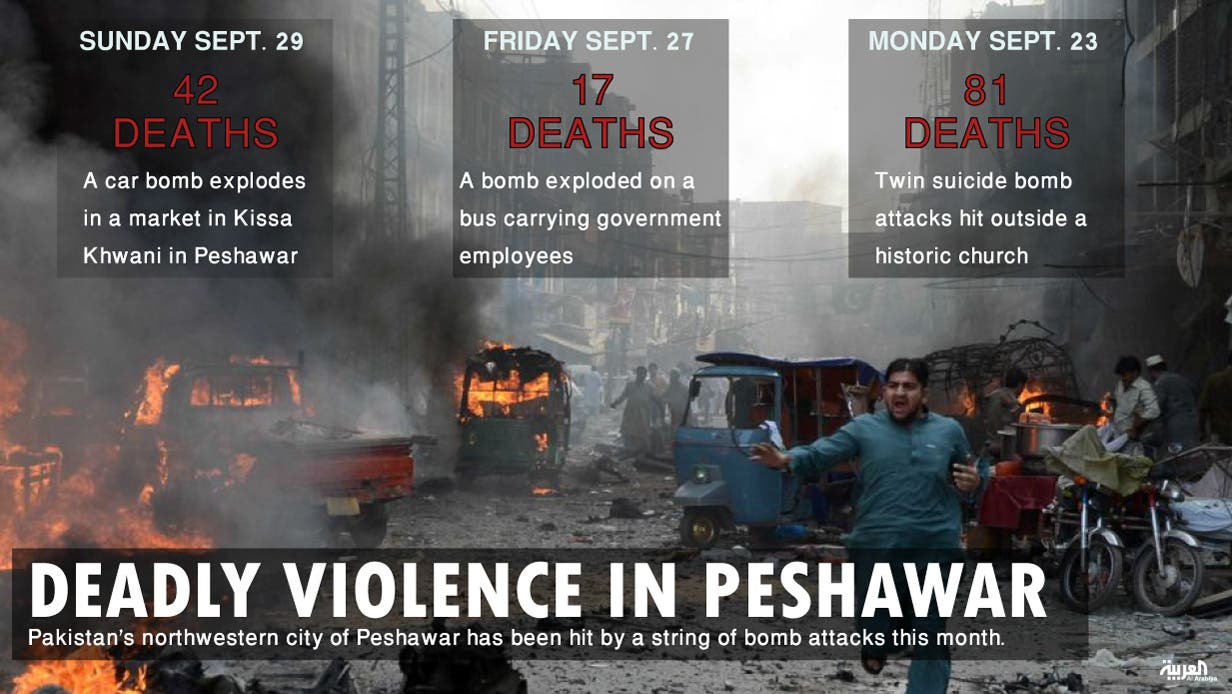 Fifteen of those who were killed are members of a family who had come to the city from a nearby village to make wedding arrangements, according to Reuters.
Peshawar, the main city of Khyber Pakhtunkhwa province, has been hit by numerous bomb and gun attacks blamed on Taliban insurgents in recent years.
Pakistan's main Taliban group, which has expressed willingness to talk peace on its conditions, denied responsibility for the latest attack.

(With Reuters)