Iran allows IAEA to inspect military facilities
World powers aim to curb Iran's atomic program to prevent it from acquiring nuclear weapons
Iranian Atomic Energy Organization chief Ali Akbar Salehi said that Tehran has agreed to allow the International Atomic Energy Agency (IAEA) to inspect its military facilities, in statements reported on Friday.
"The Islamic Republic will subject their missile and military industries under IAEA inspection in order for transparency and in accordance with the agreement signed between them and the International Atomic Energy Agency," Salehi said in statements carried by the semi-official Mehr news agency.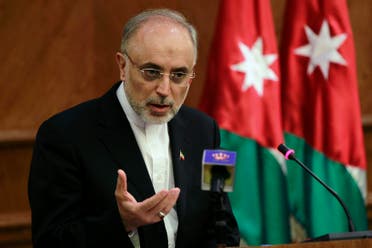 Salehi made the remarks on the sidelines of a Thursday meeting with Shiite figures in the city of Qom.
Last month's agreement with Iran between six powers - the United States, Russia, China, Britain, France and Germany - suspended key elements of Tehran's nuclear program in exchange for limited relief from sanctions.
World powers aim to curb Iran's atomic program to prevent it from acquiring nuclear weapons.
The Islamic Republic denies any such intention, saying that its nuclear program is for peaceful purposes.
Salehi said Iran is still a "winner" after striking the nuclear deal.