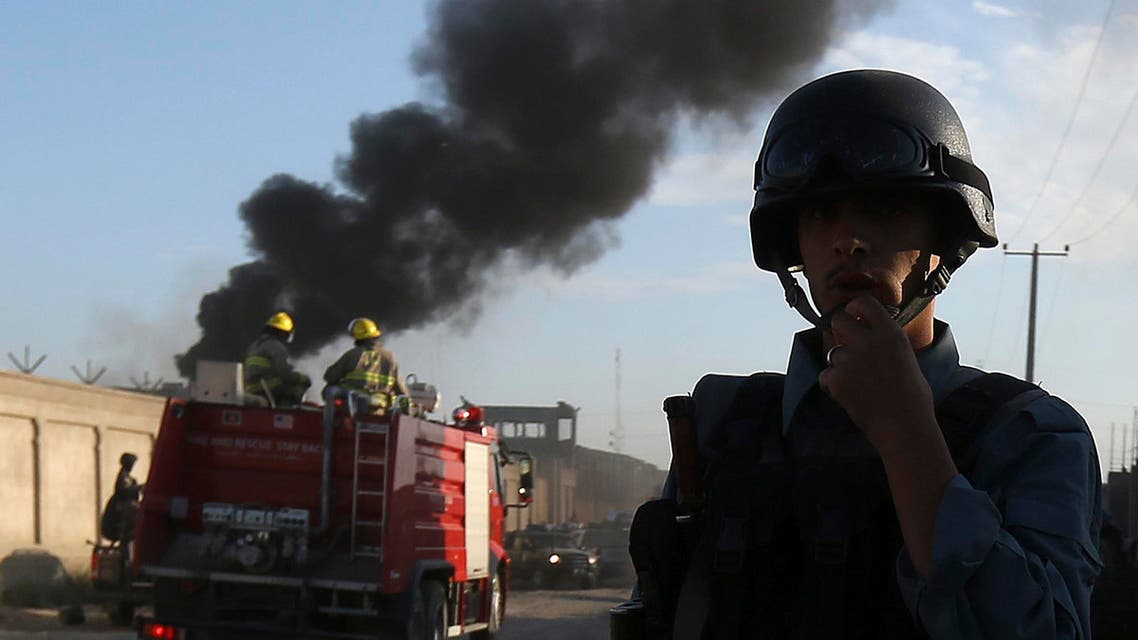 Blast heard in Kabul as army convoy attacked
NATO-led security force confirmed sending troops to assist any casualties
A bomb exploded in central Kabul on Saturday evening in a district housing several embassies and NATO's military headquarters, but no casualties were immediately reported, officials said.

The apparent insurgent strike was the second of the day in Afghanistan after a NATO soldier was killed when six Taliban suicide attackers tried to storm a joint Afghan-NATO base in the eastern province of Nangarhar.

"There was an improvised explosive device in the vicinity of Camp Eggers in Kabul," a spokeswoman for NATO's International Security Assistance Force told AFP. "Initial reporting does not indicate any ISAF casualties."

Camp Eggers is an ISAF base close to the U.S. embassy and the Afghan presidential palace.

Afghan police and ISAF troops cordoned off the scene as the U.S. embassy sounded its alarm sirens.

Afghan officials said they had no details of casualties after the blast.

This year will see the end of the U.S.-led NATO combat mission in Afghanistan as 85,000 foreign troops pull out, though a long-delayed security deal could allow several thousand U.S. soldiers to remain to train and advise local security forces.