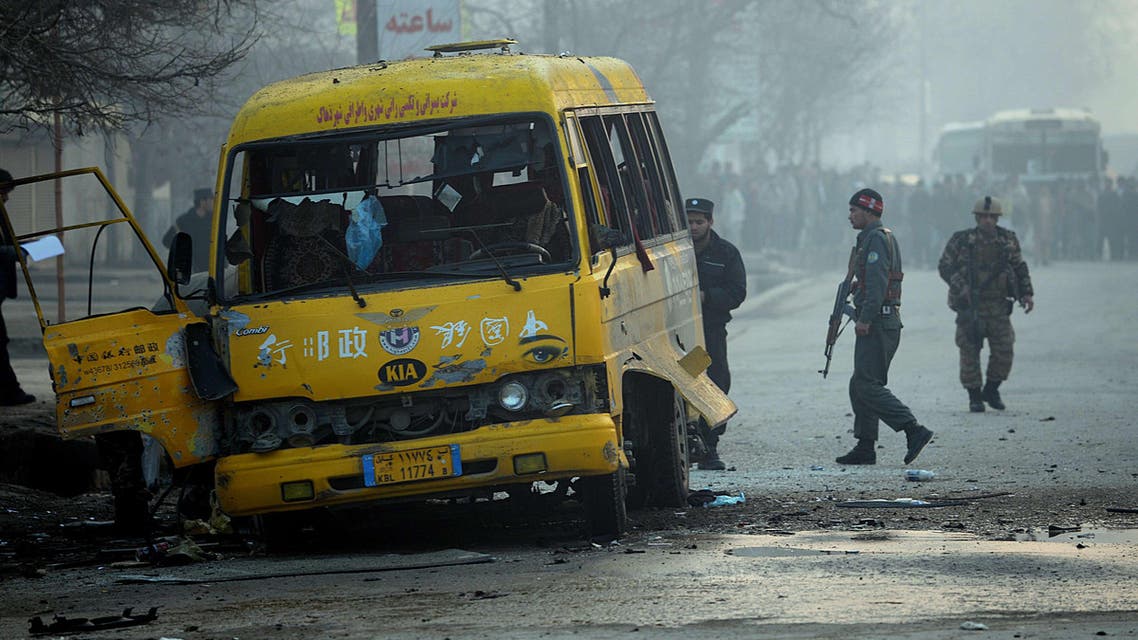 Taliban launch deadly Kabul bus attack
Three passengers and one female bystander died in the attack targeting a Ministry of Defense bus
At least four people were killed, nine others wounded, when a Taliban bomber on Sunday targeted a Ministry of Defense bus in Kabul, officials said.
Three passengers and one female bystander died in the attack, considered to be the first major blast in the Afghan capital Taliban militants launched a suicide attack against a popular restaurant on Jan. 17.
"The bomber was on foot when he detonated himself next to a bus carrying Ministry of Defense staff to work," interior ministry spokesman Seddiq Seddiqi told Agence France-Presse.
"Initial reports from the police say that three people in the bus were killed and one female bystander."
A Taliban spokesman using a recognized Twitter account claimed responsibility for the blast.

NATO combat forces are withdrawing from Afghanistan this year after more than a decade of fighting the Taliban, but negotiations have stalled over a deal to allow some U.S. and NATO troops to stay after 2014.
President Hamid Karzai on Saturday signaled that the bilateral security agreement (BSA) was close to collapse after he made a surprise decision last year not to promptly sign an agreed text.
(With AFP)