French satellites spot possible MH370 debris
Wooden cargo pallet along with belts or straps have been spotted in the remote Indian Ocean
Malaysia said Sunday it had received new satellite images from France showing floating objects in the main search area for missing Malaysia Airlines Flight MH370 in the Indian Ocean.

The images include "potential objects in the vicinity of the southern corridor," the Transport Ministry said in a statement.
It added the images had been passed on to Australian authorities who are coordinating the search for the plane, now focused on a remote stretch of ocean 2,500 kilometers southwest of Perth.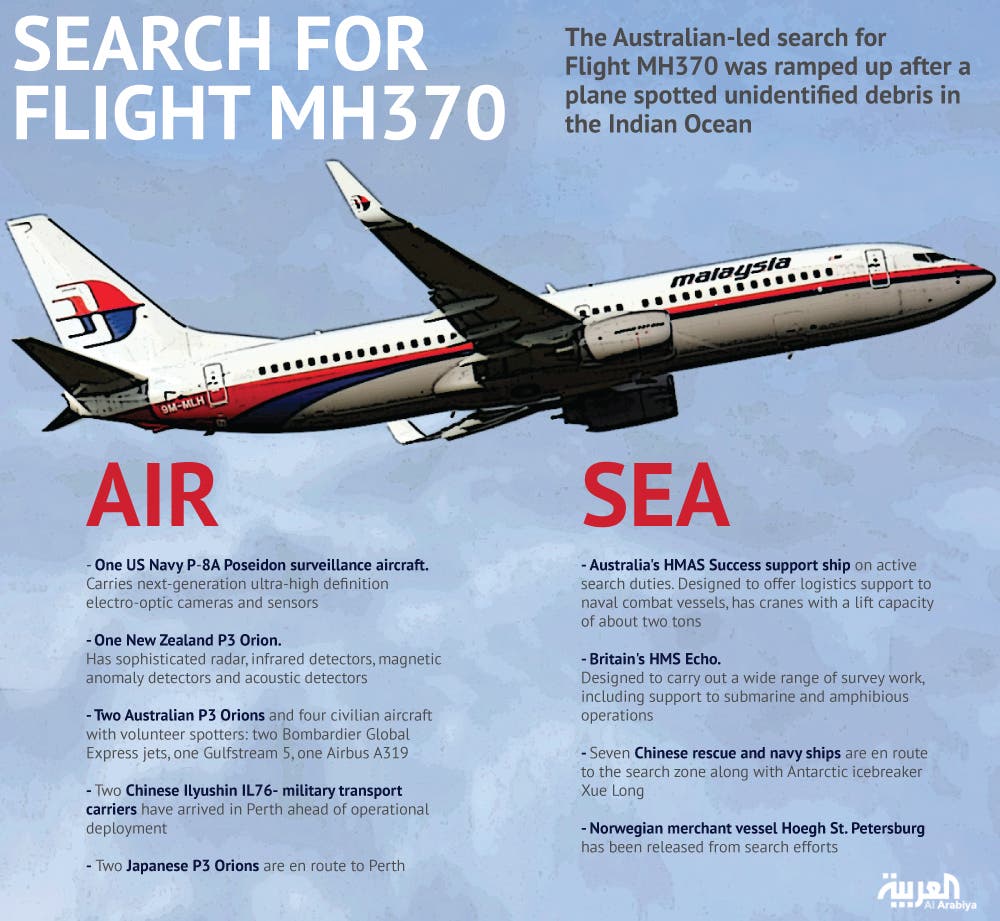 Meanwhile, one of the aircrafts deployed in the hunt for the missing Malaysian jet has spotted a wooden cargo pallet along with belts or straps have been spotted in the remote Indian Ocean, Australian officials said on Sunday.
In what was confirmed as the "first visual sighting in the search so far," the objects were seen on Saturday by a civilian aircraft assisting in the search for Malaysia Airlines Flight MH370 which has now entered its third week.
"Part of the description was a wooden pallet and a number of other items which were nondescript around it and some belts of some different colors around it as well, strapping belts of different lengths," AMSA aircraft operations coordinator Mike Barton said, according to Agence France-Presse.

"We tried to refind that yesterday, one of the New Zealand aircraft, and unfortunately they didn't find it. That's the nature of it -- you only have to be off by a few hundred meters in a fast-travelling aircraft," he told a press briefing.
Aviation experts had advised that wooden pallets were quite commonly used to pack goods in planes, Barton added, describing it as a "possible lead."

Such pallets were usually packed into another container loaded into the belly of the aircraft he said, adding however that they were also used in the shipping industry.

He cautioned that the nearby straps "could be anything" and "until we refind these items and have a good look at them it's hard to say whether they are associated with this or not."

A "methodical search" would also continue of a 59,000 square kilometer expanse of sea to try and locate large items captured by satellite imagery on March 16 and 18.

Barton said the operation had shifted away from an earlier emphasis on radar to focus on visual examination "of a more defined area based on the satellite imagery."
New satellite image
Meanwhile, the search was set to resume Sunday with greater resources and boosted by a new satellite image of unidentified floating debris.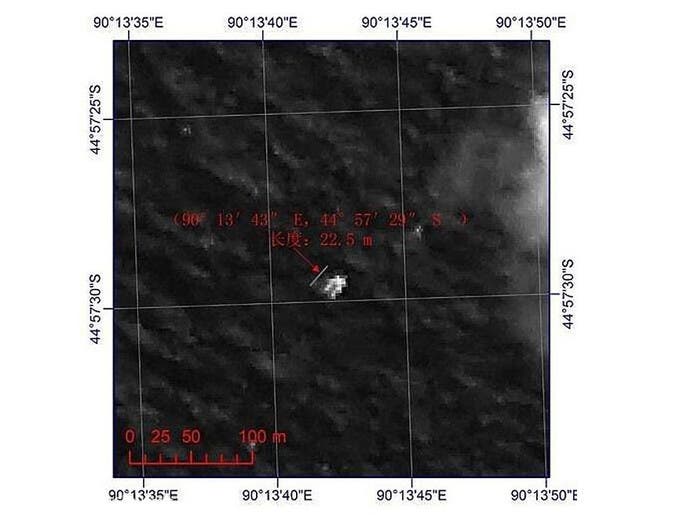 A grainy March 18 photo released by China's State Administration of Science Technology and Industry showed an object measuring 22.5 meters by 13 meters (74 by 43 feet) in the southern Indian Ocean.

The location was just 120 kilometers (75 miles) distant from where March 16 satellite images -- released by Australia on Thursday -- had detected two pieces of possible wreckage in the remote ocean about 2,500 kilometers (1,500 miles) southwest of Perth.

"AMSA has plotted the position and it falls within Saturday's search area," the statement said.

"The object was not sighted on Saturday. AMSA will take this information into account in tomorrow's (Sunday's) search plans.
(With AFP)