Son of Malaysia Airlines' pilot defends his father
The 26-year-old son of Captain Shah says his father was not suicidal nor did he intend to hijack the passenger plane which carried 239 people
The son of the pilot who flew the missing Malaysia Airlines plane rejected claims that his father was suicidal or that he had hijacked the Beijing-bound flight MH370, a local newspaper reported Thursday.
Flight MH370 disappeared more than two weeks ago, and was announced to have crashed into the remote southern Indian Ocean with all 239 on board presumed to have died.
The youngest of Captain Zaharie Ahmed Shah's three children, Ahmed Seth, told the Malaysia-based New Straits Times that "I've read everything online. But I've ignored all the speculation. I know my father better."
"We may not be as close as he travels so much. But I understand him," said the 26-year-old.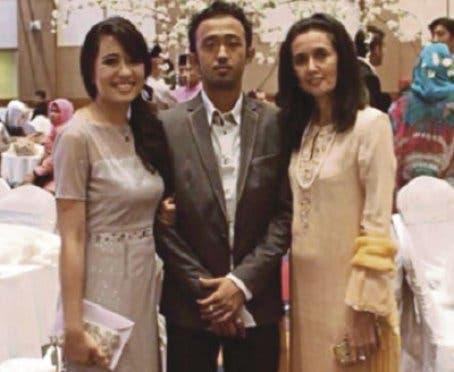 While Malaysian authorities held a press conference this week to state that the passenger jet had plunged into a remote corner of the Indian Ocean with no survivors, Seth said the family is waiting for "the right confirmation."
He added: "I will believe it [that there are no survivors] when I see the proof in front of my eyes."
Seth, a language student, broke his silence after doubts surmounted over his father's state of mind and political agenda.
It has been claimed that the 53-year-old captain was a political activist who attended the trial of Malaysia's opposition leader, Anwar Ibrahim, just seven hours before he took control of the passenger jet.
This week, a friend of the pilot told the New Zealand Post that Captain Shah was in "no state of mind" to be operating a plane.
"He's one of the finest pilots around and I'm no medical expert, but with all that was happening in his life Zaharie was probably in no state of mind to be flying," he said without revealing his name.
The friend, who is also a pilot, described Shah as experiencing tough times after he separated from his wife and was having issues with another woman he was seeing.
He said Shah's wife leaving him left him "terribly upset," so he may have used Boeing 777 as one "last joyride."
According to the MailOnline, Shah received a two minute call from a "mystery woman" two minutes before the plane took off on March 8.
The pilot's family members; mother Faizah Khanum Mustafa Khan, elder siblings Ahmad Idris and Aishah, so far have not spoken to the press.