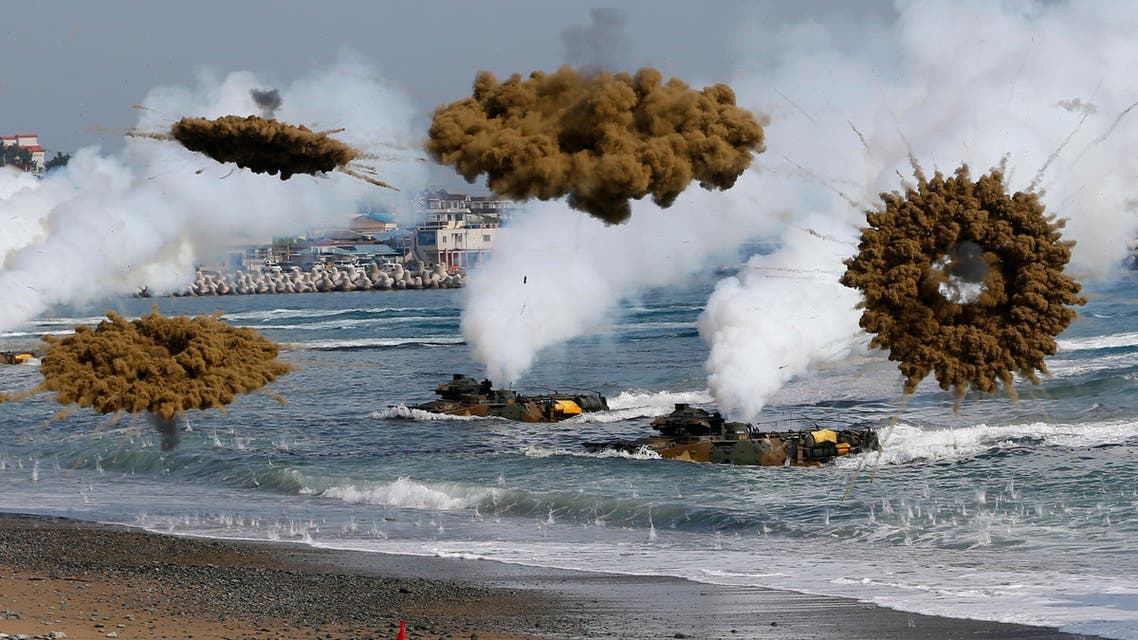 North and South Korea trade fire across border
North Korea in recent weeks has increased threatening rhetoric and conducted a series of rocket and ballistic missile launches
South Korean military said on Monday it had responded to shells landing in its waters from a North live-fire drill, with both sides trading fire across their disputed maritime border.

"Some of the shells fired by North Korea dropped in our area and our side responded with fire," a spokesman for the South Korean Joint Chiefs of Staff told Agence France-Presse.

There was no indication that either side was firing at any particular target.
Officials said residents of the South-Korea-controlled Baengnyeong island had been taken to shelters as a precaution. The island is close to the maritime boundary

"We are urging all residents to evacuate to shelters right now, and some have already done so," a town hall official on the island told AFP.
Pyongyang routinely test-fires artillery and missiles into the ocean, but it's rare for the country to disclose such training plans in advance. Wee Yong-sub, a deputy spokesman at the South Korean Defense Ministry, said the North Korean message was a "hostile" attempt to heighten tension on the Korean Peninsula.

No shells from either side were fired at any land or military installations, an official with South Korea's Joint Chiefs of Staff said, according to the Associated Press.
The exchange of fire followed Pyongyang's earlier, unusual announcement that it would conduct the live-fire drills, a move seen as an expression of Pyongyang's frustration at making little progress in its recent push to win outside aid.
In recent weeks, the North has increased threatening rhetoric and conducted a series of rocket and ballistic missile launches that are considered acts of protest against annual ongoing springtime military exercises by Seoul and Washington. The North calls the South Korea-U.S. drills a rehearsal for invasion; the allies say they're routine and defensive.
Pyongyang threatened Sunday to conduct a fourth nuclear test at some point, though Seoul says there are no signs of an imminent detonation.
After the North's earlier announcement Monday that it would conduct firing drills in seven areas north of the sea boundary, South Korea responded that it would strongly react if provoked.
(With AP and AFP)