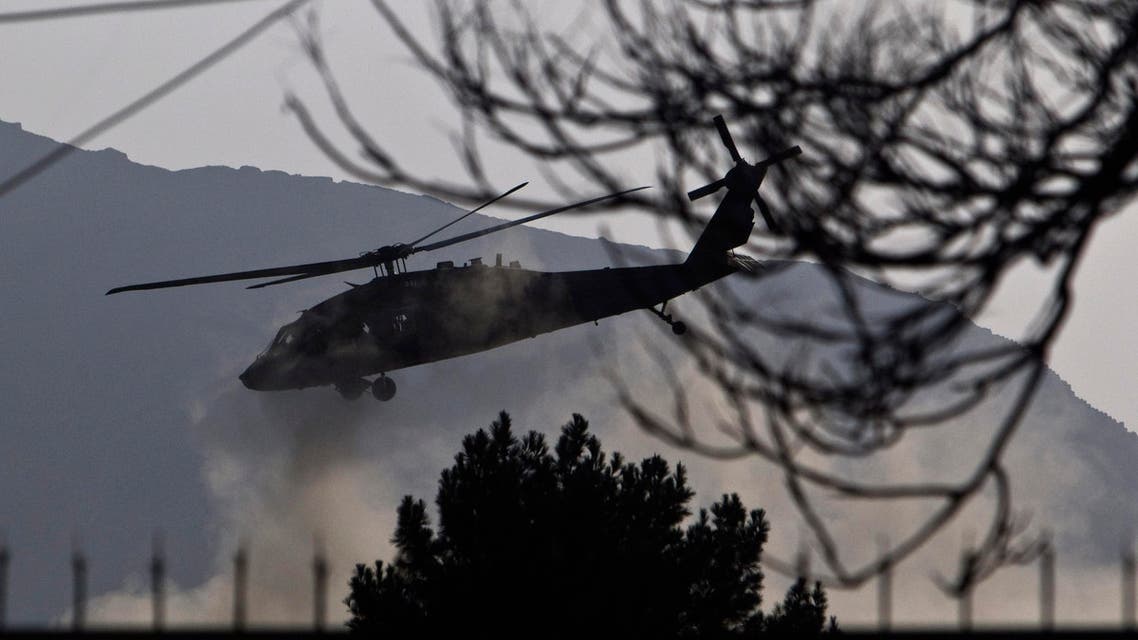 Five troops killed in UK helicopter crash in Afghanistan
The identities of those on board have yet to be confirmed
Five troops were killed Saturday in a British military helicopter crash in Afghanistan, the Ministry of Defense in London said, with the cause of the incident under investigation.

The identities of those on board have yet to be confirmed, though sources said they are all thought be to British service personnel.

The crash in southern Afghanistan is the largest single loss of life for the NATO-led International Security Assistance Force (ISAF) since a U.S. helicopter crashed in December after being hit in a Taliban insurgent attack.

"The MoD can confirm that a UK helicopter crashed in southern Afghanistan today," the ministry said in a statement.

"The incident is under investigation and it would be inappropriate to comment further until families have been notified."

ISAF said five troops had died in the crash, while it was "reviewing the circumstances to determine more facts".

The ISAF statement did not name the province where the crash occurred and made no reference to whether any insurgents were active in the area.

But local officials in southern Afghanistan told AFP the helicopter came down in volatile Kandahar and was not attacked by militants.

"A helicopter belonging to NATO troops has crashed in Takhta Pul, Kandahar province," said Zia Durrani, the provincial police spokesman.

"It was doing military exercises and crashed as a result of technical fault."

There was no immediate claim of responsibility from insurgents.

Six U.S. troops were killed in the December attack when a Blackhawk chopper went down in the southern province of Zabul.

Immediately after that crash, U.S. officers suggested the helicopter had come down due to a mechanical failure but that the crew may then have come under fire.

Officials later said that Taliban militants brought down the aircraft.

Aircraft crashes have been a regular risk for the ISAF mission in Afghanistan, with troops relying heavily on air transport to battle the Taliban insurgency across the south and east of the country.

NATO troop movements have fallen sharply over the last year as soldiers withdraw from the 13-year war.

From a peak of 150,000 in 2012, about 51,000 troops -- 33,500 of them from the United States -- now remain in Afghanistan.

Britain currently has around 5,200 troops in the country, making it the second-largest ISAF contributor.

All NATO combat forces are due to pull out by the end of December.

If all five on board the helicopter are confirmed to be British service personnel, it would take the number of British troops killed in operations in Afghanistan above 450.

Before the crash, 448 British troops had been killed since operations began in October 2001.

The deadliest incident was in September 2006, when all 14 British personnel on board a Nimrod surveillance aircraft were killed in a crash caused by a leaking fuel pipe.

Since 2001, 3,436 members of the US-led military mission have died in Afghanistan according to the independent icasualties website, including those killed in Saturday's crash.