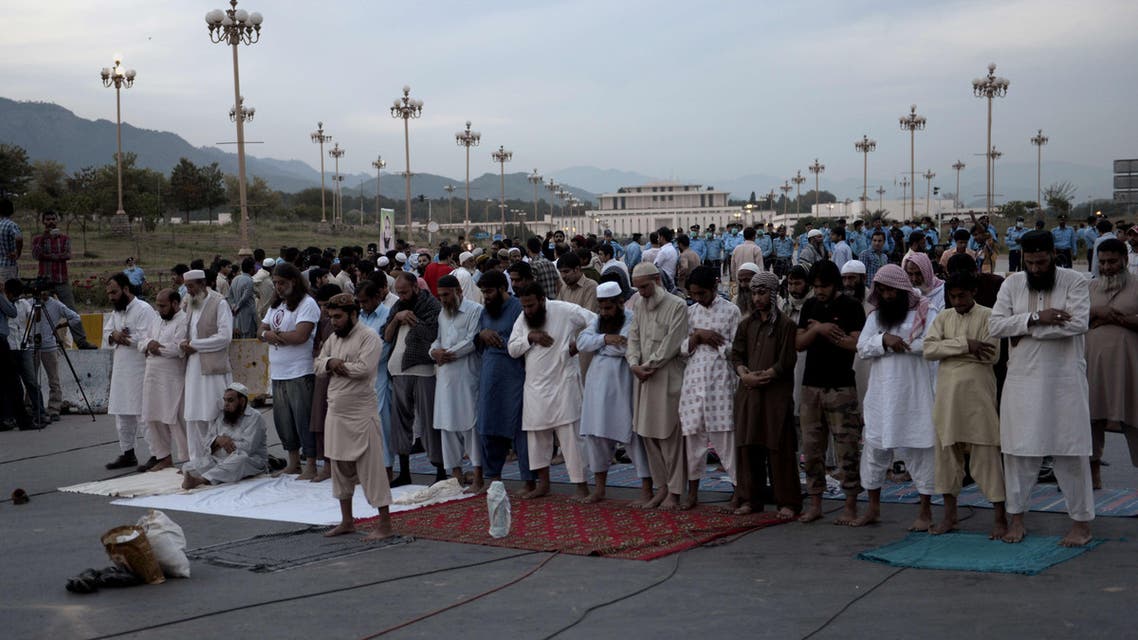 Teargas fired in Pakistan protest over enforced disappearances
A rights group says as many as 2,000 people have disappeared from across the country, many from the restive southwestern province of Baluchistan
Pakistani police on Monday fired teargas and used batons to push back hundreds of protesters marching on parliament in the capital Islamabad over alleged enforced disappearances by security forces.
Scuffles broke out between police and around 250 demonstrators at the protest march organized by Defence of Human Rights (DHR), a campaign group formed by the relatives of the missing persons.
"The protestors tried to march towards parliament and enter the very sensitive red zone area which is against the law," Muhammad Naeem, a local police official told AFP.
Security officials fired tear gas and beat placard-wielding protesters with batons, as some of them were bundled into a police vehicle, footage from TV channels showed.
Several activists including Amina Masood Janjua, who heads DHR, were arrested. However Prime Minister Nawaz Sharif later ordered the release of all protesters, his office said in a statement.
Gross violations
DHR says as many as 2,000 people have disappeared from across the country, many from the restive southwestern province of Baluchistan.
Rights groups accuse the government of gross violations including holding people in secret and failing to charge them or put them on trial.
Pakistan Supreme Court and high courts have also been investigating cases of missing people and issuing warnings to the government to recover these people.
At Monday's protest, some protesters accused police of using excessive force.
"Policemen and lady police started punching and kicking me," 79-year-old Sobia Begum told AFP at the site of protest.
Begum, from the northwestern city of Peshawar, sought to protest outside parliament to demand the release of her son who she claims was taken into custody by the intelligence agencies in June 2001.