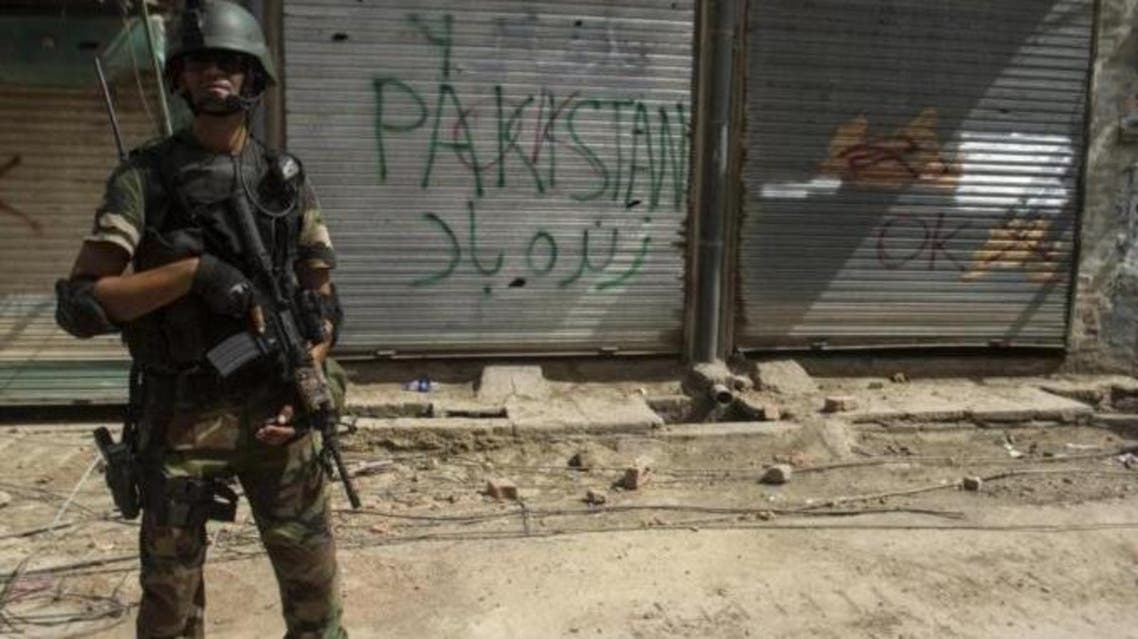 Two Pakistani soldiers killed in fresh border clash
The two soldiers were heading to participate in the flag ceremony when they were fired upon
Two Pakistani paramilitary soldiers were killed in cross-border firing with Indian troops near the eastern city of Lahore Wednesday, authorities said, spurring a "strong" protest from Islamabad.
"Two soldiers were killed by Indian troops at Shakargarh sector of Narowal district when Indian border security forces started firing ahead of a flag ceremony," a Chenab Rangers spokesman told AFP.
He said the two soldiers were heading to participate in the flag ceremony when they were fired upon. They were rushed to a nearby military hospital but died on the way.
Pakistan's foreign office said it has protested the deaths to the Indian high commissioner in Islamabad.
"The Indian Deputy High Commissioner was summoned to the Ministry of Foreign Affairs today to lodge a strong protest on the unprovoked firing of the Indian troops in the Zafarwal Sector, resulting in the Shahadat (martyrdom) of two personnel of Pakistani Rangers," said a foreign office statement.
"The Government of Pakistan strongly condemned the action of the BSF troops, which is in violation of the commitment by both sides to maintain ceasefire along the Line of Control and the Working Boundary," the statement said.
Recent exchanges of fire across the de facto border between India and Pakistan in Kashmir, which both countries administer in part but claim in full, have killed at least 20 civilians and forced thousands to flee their homes.
The nuclear-armed neighbours, who have fought two wars over Muslim-majority Kashmir, have traded blame for the upsurge in firing and shelling which started on October 6.
India called off peace talks in August after Pakistan first consulted Kashmiri separatists, a move some saw as a sign of a tougher stance by Prime Minister Narendra Modi's new right-wing government.