Indonesia says crashed AirAsia plane tail found
The tail of a plane usually houses the "black box" flight data recorders
Recovery teams have found the tail of the crashed AirAsia Flight 8501 in the Java Sea, the Indonesian search chief said Wednesday, the eleventh day of relief operations.
"We have successfully obtained part of the plane that has been our target. The tail portion has been confirmed found," search and rescue agency chief Bambang Soelistyo told reporters in Jakarta.
The discovery on the seabed could mark a breakthrough in the search as the tail of a plane usually houses the "black box" flight data recorders, crucial to determining the cause of a crash.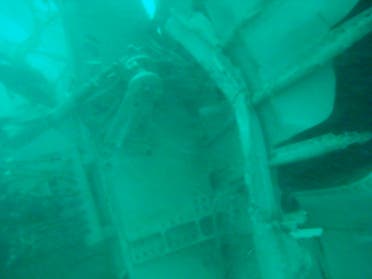 The plane vanished from radar screens during a storm on Dec. 28 when it was flying from the city of Surabaya to Singapore with 162 people on board, most of them Indonesian.
Despite a huge recovery operation assisted by various countries, progress has been patchy with poor weather conditions hampering the search. So far 39 bodies have been found, all of them floating on the sea.
Search chiefs earlier said five large parts of the plane had been detected but had not confirmed which parts of the aircraft.
Indonesia alleges the plane was flying on an unauthorized schedule when it crashed and AirAsia has since been suspended from flying the Surabaya-Singapore route.