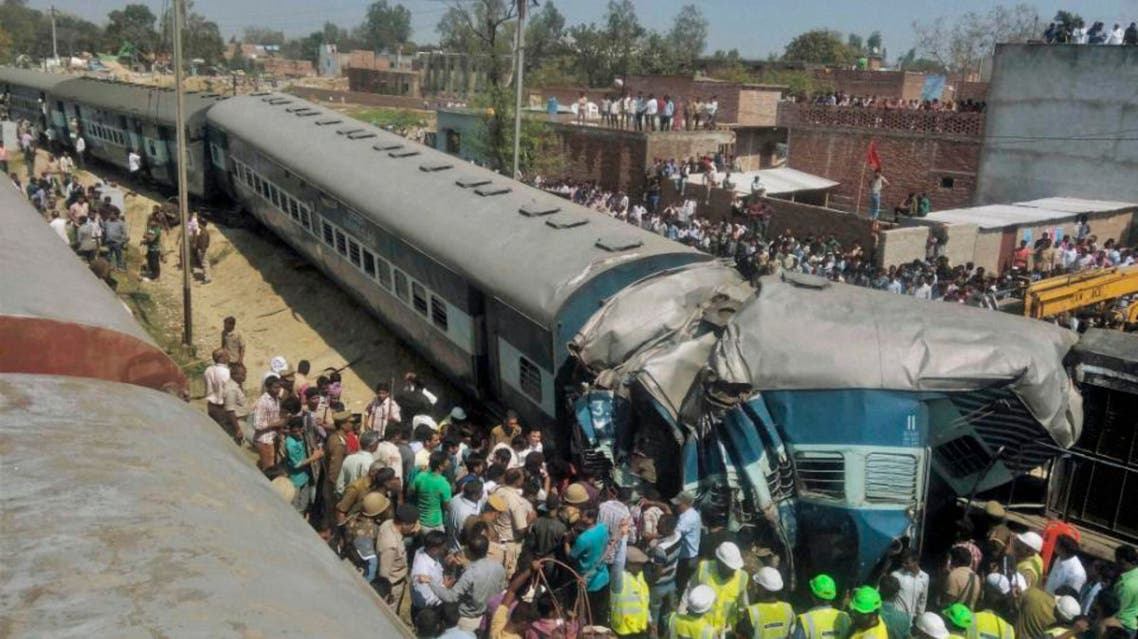 Train derails in northern India, killing 8
Eight people, including two children, were killed when an express train derailed in northern India
Eight people, including two children, were killed when an express train derailed in northern India on Friday, authorities said, warning the toll could rise.
Television images showed two mangled carriages lying beside the track after the accident, which occurred around 50 kilometers from Lucknow, capital of the northern state of Uttar Pradesh.
"According to the information I have, eight people, including two children, have died and many others are injured," said Divisional Commissioner Mahesh Gupta, the top official in the area.
"The rescue work is still on and it is quite possible that the death toll will rise." Another official at the scene said one of the coaches was vacant at the time of the accident, limiting the number of deaths.
Deadly accidents are common on India's railways, whose vast and rundown network carries tens of millions of people daily.
Last month a passenger train derailed in southern India after a boulder fell on the tracks, killing at least 10 people.