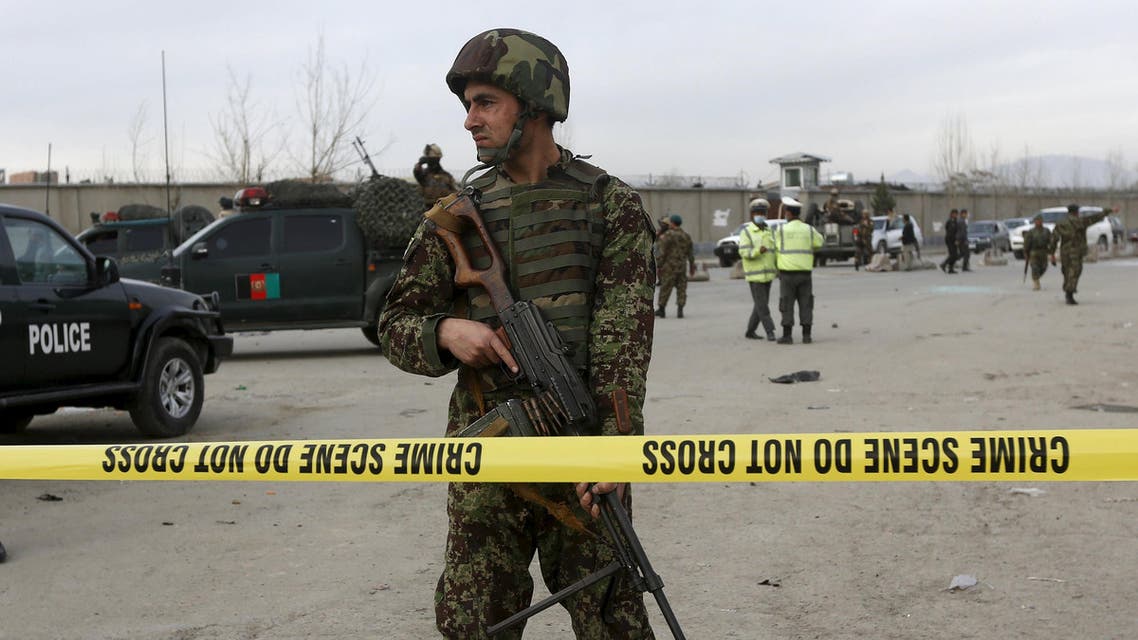 Suicide bomber targets protest in eastern Afghanistan, kills 17
In a separate attack in southern Helmand province, a district police chief was killed by a roadside bomb
A suicide bomber blew himself up in the middle of a demonstration against corruption in Afghanistan's eastern province of Khost on Thursday, killing 17 people and injuring at least 50 more, government officials said.

Footage of the attack showed the explosion struck close to provincial officials, including one of the lawmakers who had helped organize the protest.

There was no immediate claim of responsibility and it was unclear whether the attack was linked to the insurgency led by the Afghan Taliban.

In a separate attack in southern Helmand province, a district police chief was killed by a roadside bomb close to an outpost seized by Islamist Taliban insurgents, the deputy governor said.

Violence escalated in Afghanistan as most foreign troops withdrew in 2014 and last year was the worst on record, with more than 10,000 civilian casualties, the United Nations says.

While bombings are frequent across the country, the attack in Khost was unusually deadly as it occurred in a crowded area.

"The protest against corruption had been going on for days," said Khost police Chief Faizullah Ghairat. "Today a suicide bomber blew himself up among the protesters."

One of the organizers, outspoken lawmaker Humayun Humayn, was injured in the attack, he added. Although the police chief did not describe his condition, other officials said Humayun had lost both his legs.

The Afghan Taliban, ousted from power in 2001 by U.S.-led forces, are fighting to unseat the internationally backed government. Earlier this week, another lawmaker was injured in a deadly suicide bombing in Kabul.

In Helmand, the deputy governor described the scene of the attack.

"The police outpost was overrun by the Taliban, who heavily booby-trapped it. As soon as the police chief arrived, the explosives were detonated," Mohammad Jan Rasoulyar said.

Helmand is among the worst areas of conflict because it is located along an important opium smuggling route in the south.

Fighting has intensified since Afghan security forces launched an offensive there in mid-February and clashes have cut off the main source of electricity to Helmand and neighbouring Kandahar province.

This year will be another test for Afghan forces, who will face the militants largely alone as the international combat mission ended in 2014.

The new NATO-led mission is focused on training and only a small contingent of 1,800 U.S. counter-terrorism personnel is still engaged in combat.