Death toll from Nepal earthquake passes 1,000
A powerful earthquake struck Nepal on Saturday with strong tremors felt across the Himalayan nation and parts of India
The death toll from a massive earthquake that devastated parts of Nepal on Saturday has passed 1,000, according to police, according to Agence France Presse.

"The death toll has reached 1,170," Nepal police spokesman Kamal Singh Bam told AFP, "rescue efforts are underway," he added.

The quake measuring 7.9 is the strongest to hit the country in 81 years.
The quake struck 81 kilometers (50 miles) northwest of Kathmandu at 0611 GMT, with walls crumbling and families racing outside of their homes.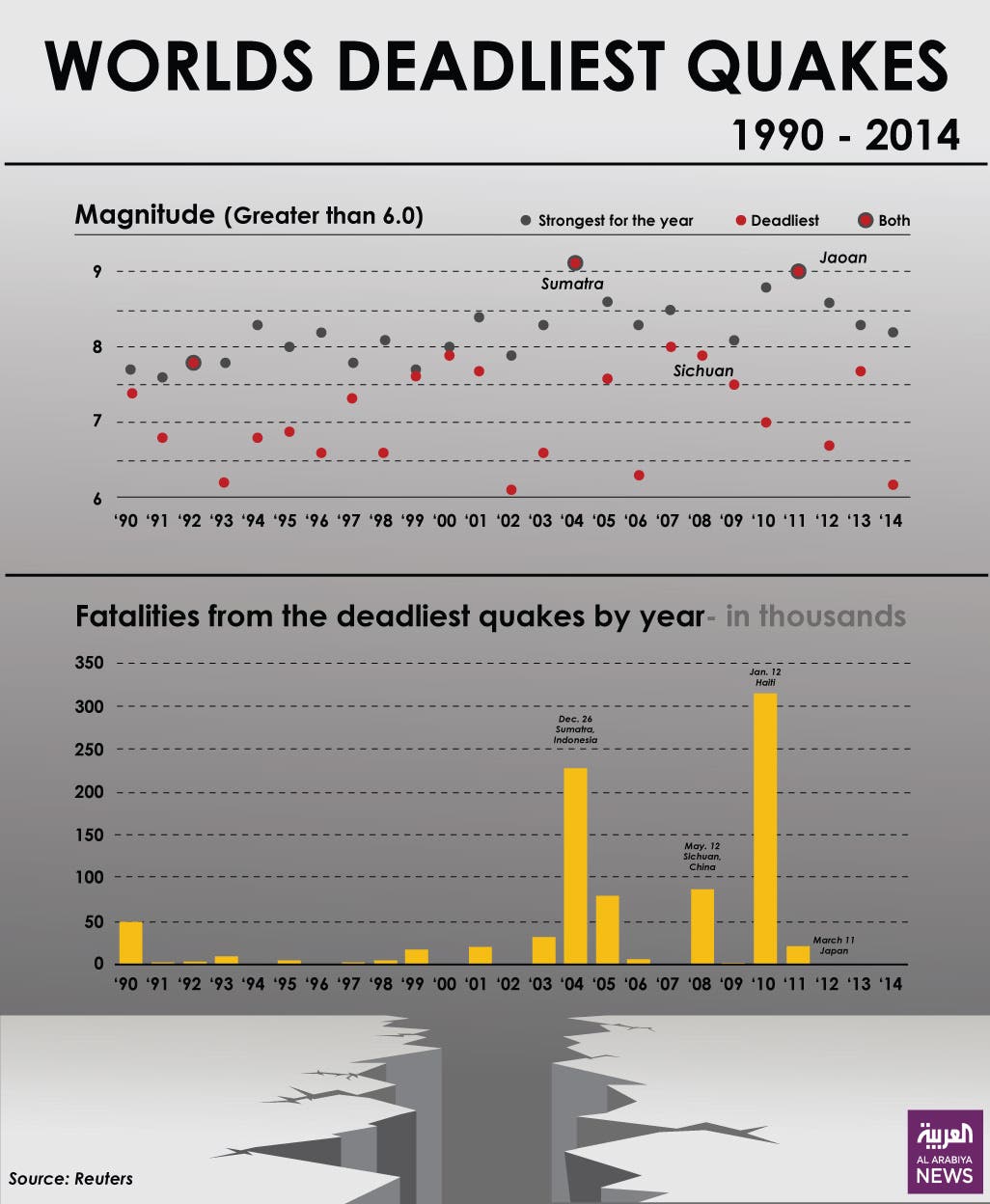 "The walls of houses have collapsed around me onto the road. All the families are outside in their yards huddled together. The tremors are still going on," an AFP reporter said in Kathmandu.

Initially measured at 7.5 magnitude, the quake was later adjusted to 7.9, with a depth of 15 kilometers, the USGS said. It hit 68 kilometers east of the tourist town of Pokhara.

Media reports said the quake tremors lasted between 30 seconds and two minutes and were felt across the across the border in India, including in the capital New Delhi.

"We are in the process of finding more information and are working to reach out to those affected, both at home and in Nepal," Indian Prime Minister Narendra Modi said in a tweet.

The AFP building in Delhi was evacuated twice following the quake, a correspondent said.

A 6.9-magnitude quake hit northeastern India in 2011, rocking neighboring Nepal and killing 110 people.