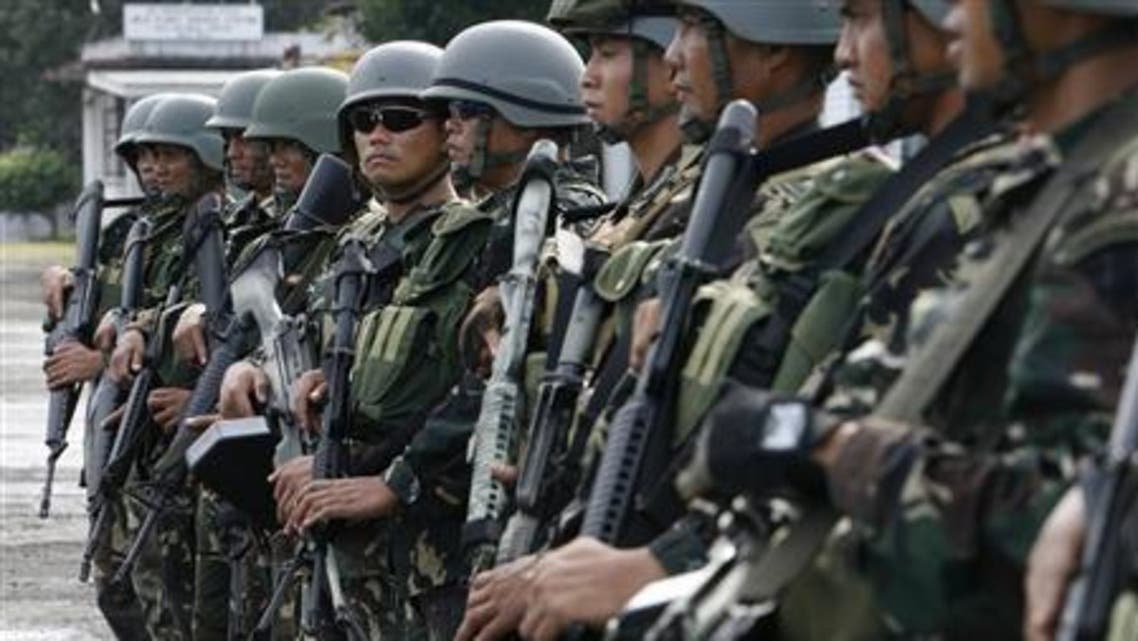 Filipino troops rescue road workers seized by militants
More than 500 soldiers and marines launched a search and closed in on the fleeing the gunmen
Philippine troops rescued nine road construction workers, who were abducted by Abu Sayyaf militants, when hundreds of them closed in and forced the gunmen to abandon their captives in a jungle in the country's south, military officials said on Tuesday.
About 15 to 20 heavily armed militants stopped a water delivery truck carrying 11 workers to a road construction site on Monday in Sumisip town on the island province of Basilan.
Two workers escaped by jumping off the truck and then alerted a militia outpost, said Basilan provincial military commander Col. Rolando Joselito Bautista.
More than 500 soldiers and marines, including those from a quick-reaction force pre-deployed in rural detachments to interdict kidnappers, launched a search and closed in on the fleeing the gunmen later on Monday after discovering the abandoned truck, which was burned by the militants, Bautista said.
Troops later found the abandoned workers and are pursuing the kidnappers, he said.
Bautista told The Associated Press by telephone that the workers were all Muslims, and that the attempted abduction will just "further isolate" the militants from local residents.
Sporadic Abu Sayyaf attacks have delayed the completion of a foreign-funded 132-kilometer (82-mile) road that will connect towns in predominantly Muslim Basilan, one of the country's poorest provinces.
Abu Sayyaf, which has about 400 gunmen split into a few factions in Basilan and outlying islands, originally projected itself as an armed group fighting for a separate Muslim homeland in the south, home of minority Muslims in the largely Roman Catholic country, but military officials dismiss the gunmen as bandits involved mainly in kidnappings, extortion and deadly bombings.