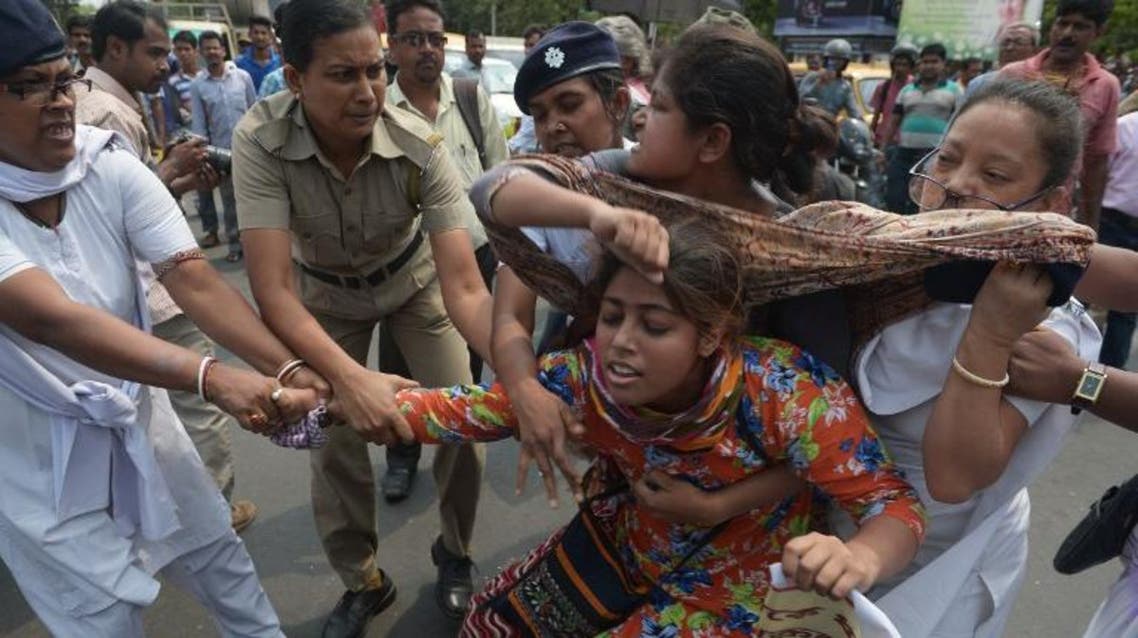 Indian girl allegedly raped again by the same five men
Latest attack was retaliation for pursuing the case against the upper caste attackers
Rape incidents of women in India have been in the media limelight for the last few years. Last week, a 20-year old was found raped and left by the roadside for dead in a small northern Indian city.

The incident has now taken a horrendous turn with the revelation that the five perpretators may be the same men who had raped her three years ago, according to a report in The Washington Post. Also, the girl's family had relocated to Rohtak, outside Indian capital New Delhi, after the first rape for safety reasons and better education prospects.

The girl's family said her attackers abducted from outside her college, drugged her and raped her in a car.

The victim could barely speak and in hospital, she was just able to tell a TV crew that she went unconscious during the rape.

The apparent motive for raping her again was that she remained determined in pressing criminal charges against them.

The unnamed girl is a Dalit, belonging to the lowest rungs of India's caste system. Casteism is outlawed in India after Independence, but still exists in small towns and rural areas. The five men whom the girl's family blames for the rapes are from the upper castes.

Rohtak the place where the rape happened, is a region where patriarchal attitudes still run deep. Male-dominated village councils pass misogynistic judgements, without being challenged most of the time.

The girl's family, interviewed by local media, said two of the five accused men were arrested in 2013 after the first incident of rape but were let free on bail.

They said last week's attack was retaliation for pursuing the case. Instead of a court trial, the men wanted to settle out of court by paying about $75,000. The victim's family members said they repeatedly rejected the offer.

"We had filed a case in the court for the arrest of the remaining three and re-arrest of the two out on bail," the girl's brother told Indian newspaper Hindustan Times.