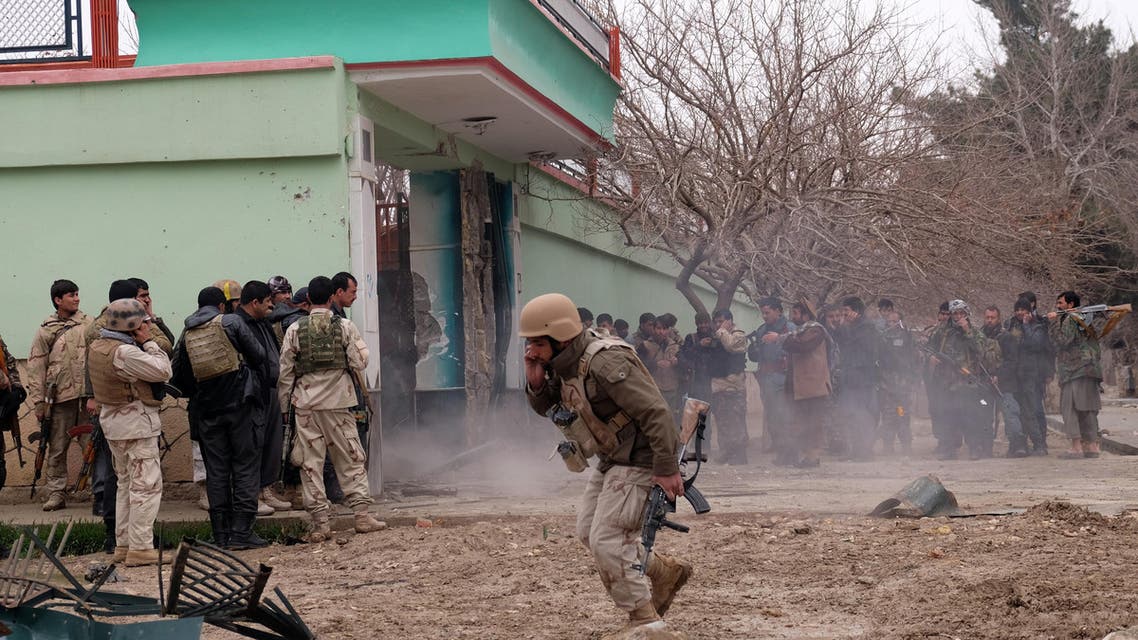 25-hour siege ends near India's Afghan consulate
Three armed assailants had been killed after they mounted an attack on the diplomatic mission from a nearby building
A 25-hour gun and bomb siege near the Indian consulate in the Afghan city of Mazar-i-Sharif ended late Monday after all the attackers were killed, officials said.
"The clearance operation is over and all the terrorists have all been killed," said provincial police chief Sayed Kamal Sadat.
Government spokesman Shir Jan Durrani said three armed assailants had been killed after they mounted an attack on the diplomatic mission from a nearby building late Sunday.
"Our search operation is still going on inside the building," he said, adding that the fighting left one policeman dead and 11 others wounded.
No group has so far claimed responsibility for the attack in northern Afghanistan, the latest in a series of assaults on Indian installations in the country.
The attack followed an insurgent attack over the weekend on an air force base in the northern Indian state of Punjab.
Seven soldiers were confirmed killed in the raid on the Pathankot base, which triggered a 14-hour gun battle Saturday and fresh rounds of firing Sunday.
The lethal assaults on Indian installations threaten to derail Prime Minister Narendra Modi's bold diplomatic outreach to arch-rival Pakistan following his first official visit to Afghanistan last month.