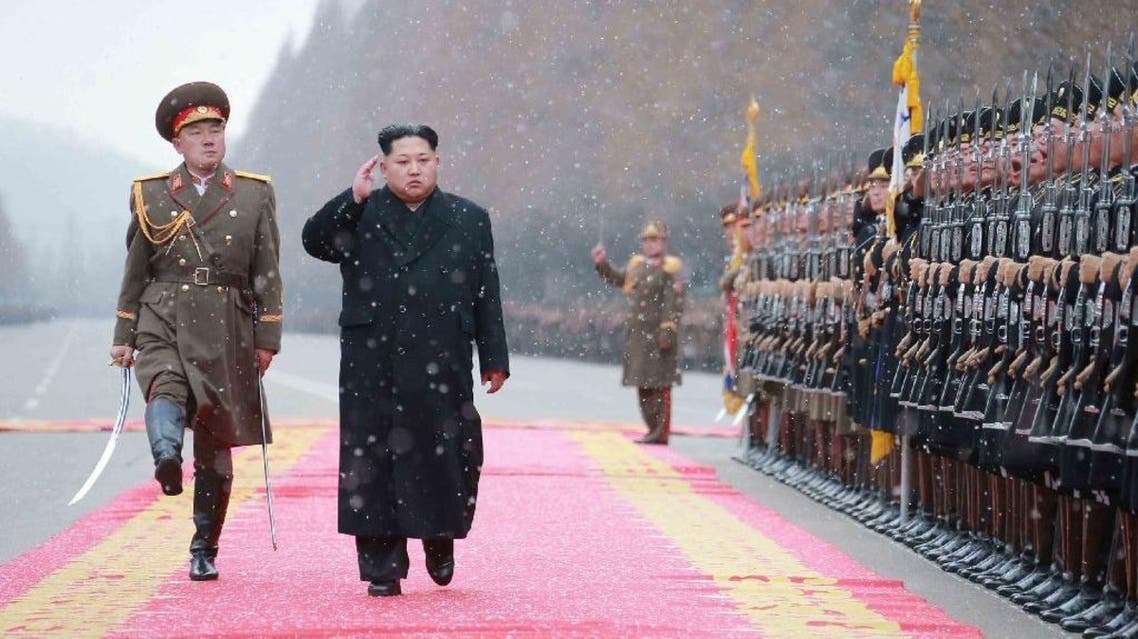 North Korea, again, demands halt to US-South Korea war games
In the Koreas, the cycle of tensions is as predictable as the changing of the seasons
It's a demand North Korea has been making for decades: The United States and South Korea must immediately suspend their annual military exercises if there is to be peace on the Korean Peninsula. And, once again, it's a demand that is falling on deaf ears. Following the North's recent nuclear test and rocket launch, this year's exercises are bigger than ever.
In the Koreas, the cycle of tensions is as predictable as the changing of the seasons — they surge every spring, when Washington and Seoul hold their annual Key Resolve and Foal Eagle military exercises. This year's drills, which are to continue through April, are not only bigger but also reportedly include for the first time training for precision strikes directed at the North's leadership and Kim Jong Un himself.
In the eyes of North Korea's ruling regime, that is a bridge too far.
Even before the exercises began, North Korea's formidable propaganda machine had been churning out articles every day condemning the United States and South Korea in the strongest terms, displaying nuclear bomb and missile mock-ups and warning it is ready at any time to launch a pre-emptive strike against the presidential residence in South Korea or even a nuclear attack on the US mainland.
Nightly news programs have been dominated by videos of leader Kim watching North Korea's own drills, replete with large-scale artillery arrays firing barrages from beachfront positions into the ocean and repeated claims that the North now has an H-bomb — which it says it tested in January — and a means of taking the war to the US mainland.
"This isn't just military training," Kim Il Sun, a teacher at the Pyongyang Tourism University, said of the US-South Korea military activities going on just south of the Demilitarized Zone as she headed home after work on Wednesday.
"These are war exercises aimed at a nuclear war against our country," she said. "They are preparing to attack us."
Gauging the true level of concern among North Koreans as their government whips up anti-US and anti-Seoul feelings is always difficult.
North Korea has been in a state of virtual martial law since its founding and North Koreans are accustomed to the rise and fall of tensions and the threat — real or perceived — that their country is on the verge of being invaded. Apart from the war-like talk on the news and the more-than-usual number of missile and rocket tests, life in the capital continues to be business as usual, although the whole nation has been mobilized for a 70-day loyalty drive aimed at boosting production ahead of a major political meeting to be headed by Kim in May.
There are also strong signals that North Korea doesn't see the situation as serious enough to go to war over.