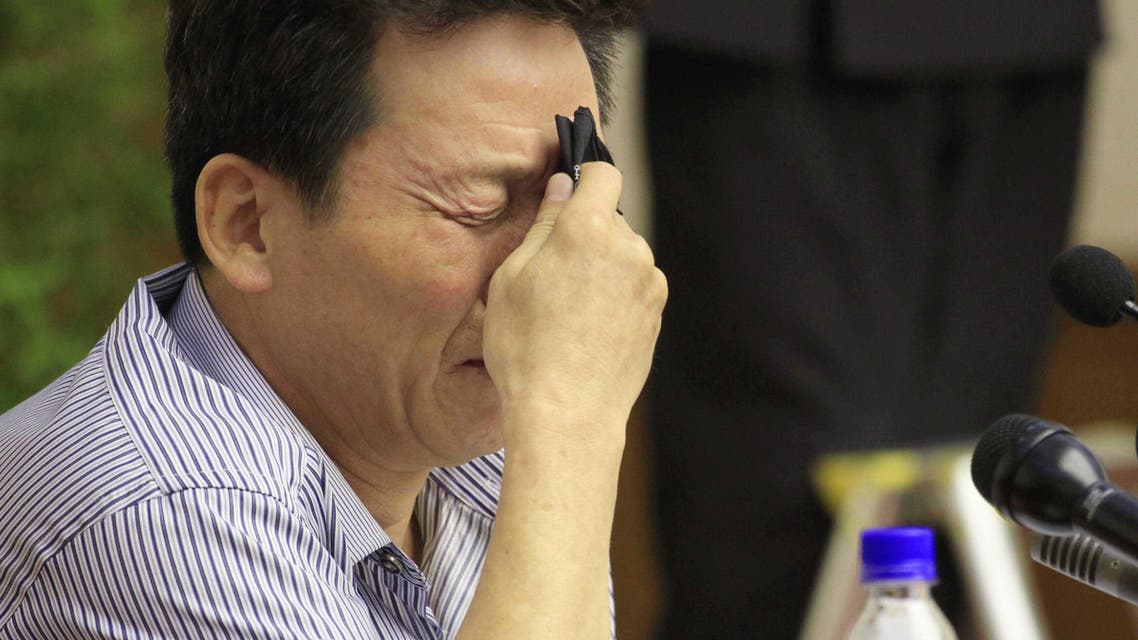 North Korean defector held, confesses to child kidnap plot
Ko Hyon-chol confessed to trying to kidnap two North Korean orphan girls and take them to the South
A North Korean defector who had lived in South Korea has been arrested in the North for conspiring with Seoul's spy agency to kidnap North Korean children, the North's official media reported on Wednesday.

The 53-year-old man, identified as Ko Hyon-chol, confessed to trying to kidnap two North Korean orphan girls and take them to the South, the KCNA news agency reported. The confession came during a news conference in the North's capital, Pyongyang.

"I confess to being involved in anti-Republic conspiracy after being taken in by puppet intelligence service gangsters and the extra serious crime of abducting minors, although it ended in an attempted crime," KCNA quoted Ko as saying.

Ko said he was sent by South Korea's National Intelligence Service (NIS) to the Chinese border city of Dandong to kidnap orphans from North Korea, according to KCNA. Earlier, the Agence France-Presse news agency reported Ko saying he was offered $10,000 for each child.

The North Korean news agency cited Ko as saying South Korea's NIS had told him kidnapped North Korean children would be put up for adoption in other countries, including Canada. Ko was arrested after crossing a river into North Korea from China in May, KCNA said. The NIS denied any involvement in the reported case.

South Korea's Unification Ministry, which handles relations with the North, said in a statement it regretted that the North had arrested a South Korean national and used him for what it described as propaganda. Ko said he fled from North Korea in 2013 and stayed in China for about a year before arriving in South Korea in 2014, lured by NIS agents operating in China near the border with the North.

The report comes after North Korea accused the NIS of abducting 13 people who worked in a restaurant run by the North in China in April. The South Korean government has said the 12 women and one man had chosen to come to the South. North Korea is also believed to be holding two Americans and a Korean-Canadian.