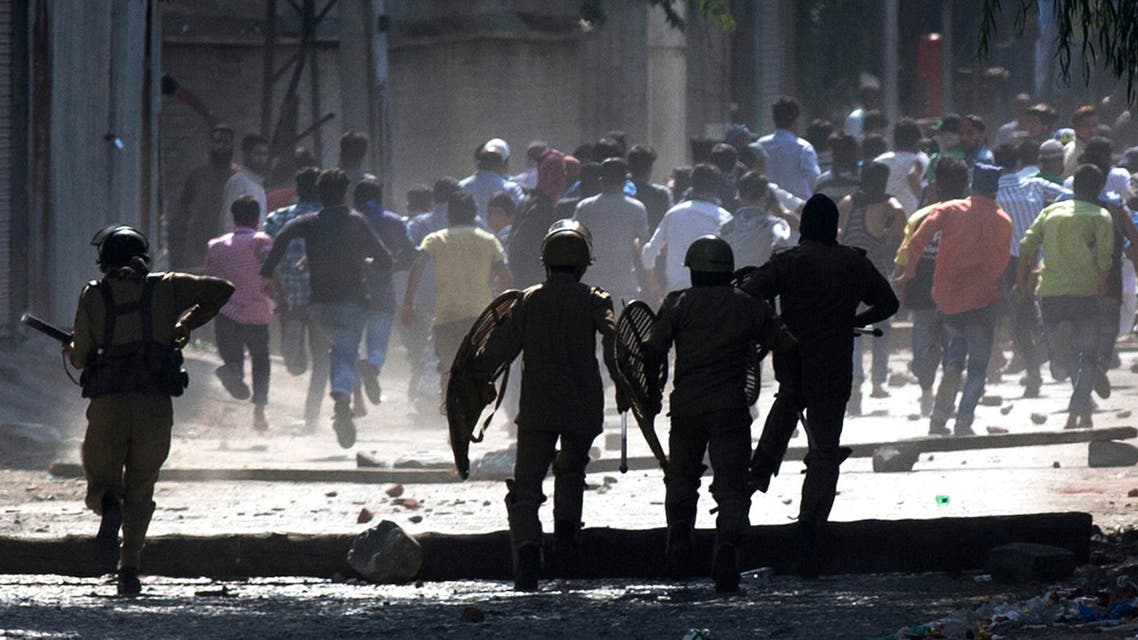 Anti-India protests persist despite strict curfew in Kashmir
Separatist leaders rged Kashmiris to march to a historic square over the weekend to demand a referendum to decide the future of the region
Authorities in Indian-controlled Kashmir on Saturday extended a strict curfew to most parts of the restive region as separatist leaders called for weekend protests against Indian rule.
Government troops in armored vehicles patrolled the streets to thwart any attempt by protesters in Srinagar to march to the city's commercial center.
Despite the stringent curfew, protests erupted at about eight places in the city on Saturday. At two places, police and paramilitary soldiers fired tear gas and shotgun pellets to stop rock-throwing protesters.
At least 10 people, including six policemen, were injured in clashes across the region, said a police officer speaking on condition of anonymity as he was not authorized to speak to the media.
Separatist leaders, who challenge India's sovereignty over Kashmir, urged Kashmiris to march to a historic square over the weekend to demand a referendum to decide the future of the region.
Shops, businesses and schools were shut for the 36th straight day and authorities blocked most cellphone services and internet in an attempt to prevent demonstrators from mobilizing.
Kashmir has been under a security lockdown and curfew since the killing of a popular rebel commander on July 8 sparked some of the largest protests against Indian rule in recent years. At least 56 civilians and two policemen have been killed and more than 1,400 protesters have been arrested.
Kashmir is divided between archrivals India and Pakistan, but claimed by both in its entirety.
India accuses Pakistan of arming and training Kashmiri rebels who have been fighting for independence or for a merger with Pakistan since 1989. Pakistan denies the charge, saying it only provides moral and political support.
More than 68,000 people have been killed since rebel groups began fighting Indian forces in 1989 and in a subsequent Indian military crackdown.