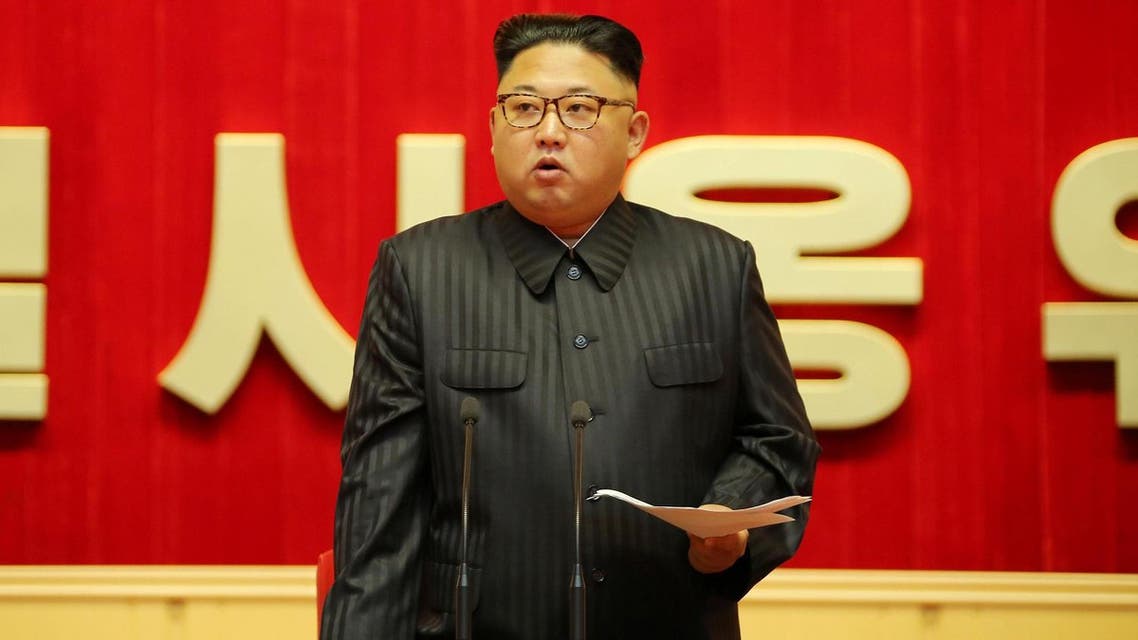 N. Korea leader says missile test was 'greatest success'
North Korea has conducted a spate of military technology tests this year, including a fourth nuclear test in January and numerous ballistic missile launches
North Korean leader Kim Jong Un supervised the test-firing of a submarine-launched ballistic missile and declared it "the greatest success," which puts the country in the "front rank" of nuclear military powers, official media reported on Thursday.
North Korea fired a submarine-launched ballistic missile (SLBM) on Wednesday which flew about 500 km (300 miles) towards Japan. The South Korean government and experts said the launch showed technical progress in the North's SLBM program.
"A test-fire of strategic submarine-launched ballistic missile was successfully conducted under the guidance of supreme commander of the Korean People's Army Kim Jong Un," the North's official KCNA news agency said.
"He appreciated the test-fire as the greatest success and victory," KCNA said.
"He noted with pride that the results of the test-fire proved in actuality that the DPRK joined the front rank of the military powers fully equipped with nuclear attack capability."
DPRK, the Democratic People's Republic of Korea, is North Korea's formal name.
North Korea has conducted a spate of military technology tests this year, including a fourth nuclear test in January and numerous ballistic missile launches, in defiance of U.N. Security Council sanctions that were tightened in March.
North Korea said this year it had miniaturized a nuclear warhead to fit on a ballistic missile but outside experts have said there is yet no firm evidence to back up that claim or show it had mastered the technology to bring a live warhead back into the atmosphere and guide it to strike a target.
North Korean state television on Thursday showed video clips of the launch of a missile from underwater at dawn, and still photographs of Kim on the dock at a port as a large crane unloaded an object onto a submarine.
Kim is also seen jubilantly celebrating with military aides in photographs carried by the official Rodong Sinmun newspaper.