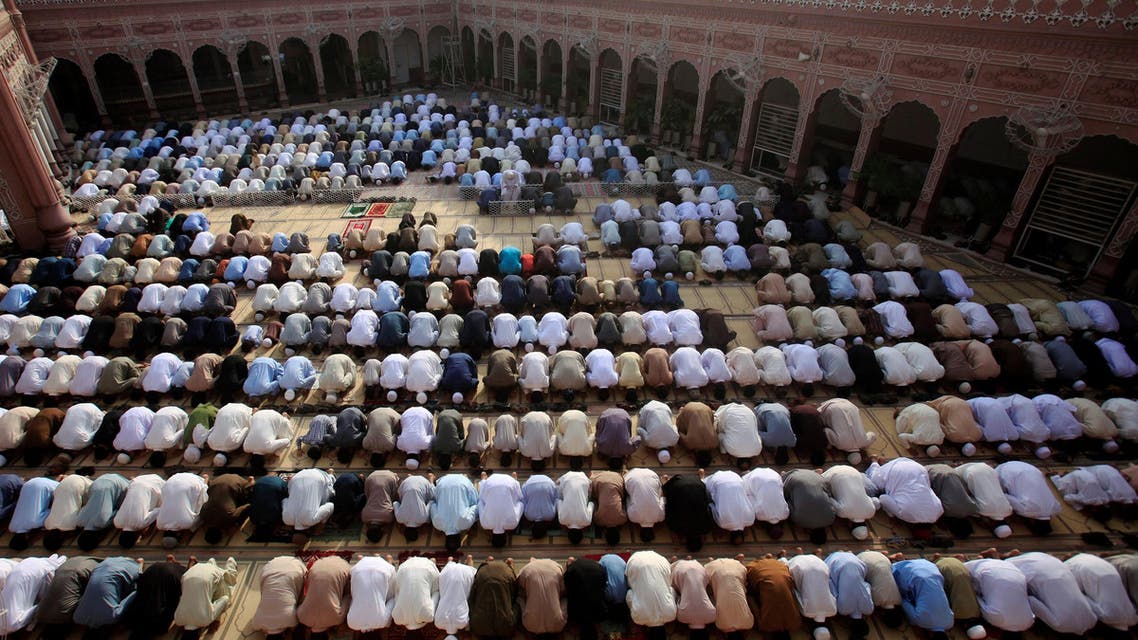 Suicide bomber kills at least 25 in Pakistan mosque
'The suicide bomber was in crowded mosque, he shouted 'Allahu Akbar', and then there was a huge blast,' an official said
A suicide bomber has killed at least 25 people and wounded more than 28 others during Friday prayers at a Pakistan mosque in a tribal area bordering Afghanistan, local officials said.
The attacker shouted "God is Great" as he entered the mosque in the village of Ambar in Pakistan's Mohmand tribal region, government administrator Naveed Akbar told The Associated Press. He said rescuers had transported the dead and wounded to nearby hospitals, where some of the wounded were listed in critical condition.
Akbar said about 200 worshippers were inside the mosque at the time of attack.
Pashin Gul, the head of local tribal police, confirmed that it was a suicide attack. He said the bombing took place during Friday prayers, adding that several of the wounded were in a critical condition.
Saeed Khan, the in charge of hospital in the town of Khar, said an army helicopter was being used to transport the critically wounded to Peshawar, the main city in northwestern Pakistan.
One of the wounded, 41-year-old Ghulam Khan, 41, said he heard a deafening explosion during the prayers and then he fell down. "I cried for help, but no one came to me ... there were other bodies ... wounded worshippers, who were reciting verses from Quran and waiting for help," he told The Associated Press from his hospital bed.
Khan said local residents and tribal police helped ferry the wounded to hospital.
No group immediately claimed responsibility for Friday's attack, which targeted a Sunni mosque. Previous such large-scale attacks have usually targeted Shiite mosques.
The country has witnessed several large-scale militant attacks this year, claimed by an offshoot of the Pakistani Taliban and ISIS. Interior Minister Chaudhry Nisar Ali Khan issued a statement, condemning the attack.
Taliban militants stormed a school in Peshawar in December 2014, killing more than 150 people, mostly children, in Pakistan's deadliest-ever terror attack.
The army launched an operation in June 2014 in a bid to wipe out militant bases in the northwestern tribal areas and so bring an end to the bloody insurgency that has cost thousands of civilian lives since 2004.
Security in the country has since improved. Scattered attacks still take place, but they are fewer and of a lesser intensity than in previous years.
However, violence has continued in some of the tribal regions.

(With agencies)