Yemen's Hadi: Liquid cash crisis to end soon
Yemeni President Abd Rabbu Mansour Hadi said the crisis of liquid cash which his government is suffering from will end soon
Yemeni President Abd Rabbu Mansour Hadi said the crisis of liquid cash which his government is suffering from will end soon.

The country's Central Bank has reached bankruptcy after the rebels drained its resources.

During a meeting for the Central Bank's board of directors in Aden, Hadi voiced the importance of transferring the bank to Aden after the rebels used all its resources for their war until it became bankrupt and it was no longer possible to pay state employees their wages even in areas they control.

According to the official Yemeni news agency, Hadi said the repercussions of lack of resources will end soon, adding that his government is currently working to gather resources to pay citizens' dues.

"Based on our national and humanitarian responsibilities towards our people, we bear the burden of the rebels' practices and we are working on gathering resources and maintaining them to pay the citizens' and state employees' dues," he said.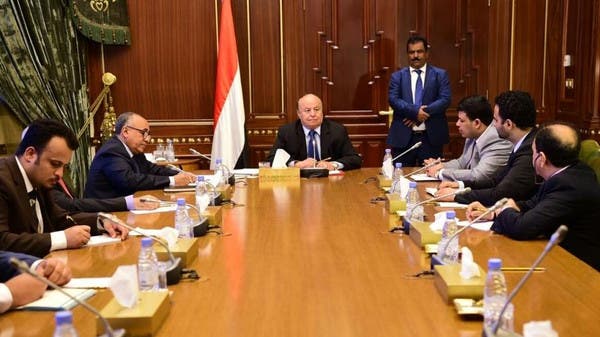 Hadi arrived in Aden on Saturday arriving from the Saudi capital Riyadh and will stay there for several days to follow up on the situation of the war fronts against Houthi militia, particularly the Taiz front, and to follow up on the security, humanitarian and developmental situation during the past phase.
*This article can be viewed in Arabic on AlArabiya.net