Yemen's Saleh asks UN to allow him to travel to Cuba
Yemen's former president Ali Abdullah Saleh asked to travel to Cuba to attend the funeral of former president Fidel Castro
Yemen's former president Ali Abdullah Saleh, a key ally of the Houthi militia, has sent a request to the United Nations Security Council asking to travel to Cuba to attend the funeral of former president Fidel Castro, according to a statement by his party.
In 2014, the UN Security Council imposed targeted sanctions on Saleh for threatening peace and obstructing Yemen's political process that subject him to banning him from global travel and freezing his assets.
"President Ali Abdullah Saleh ... has requested the United Nations Security Council to grant him permission to travel to the Republic of Cuba and to Fidel Castro's family on the passing of the great revolutionary icon of Cuba, the last of the twentieth century's heroes and the pioneer of the liberation movements who fought against imperialism and retrograde feudalism," said a statement on the Facebook page of Saleh's General People's Congress party.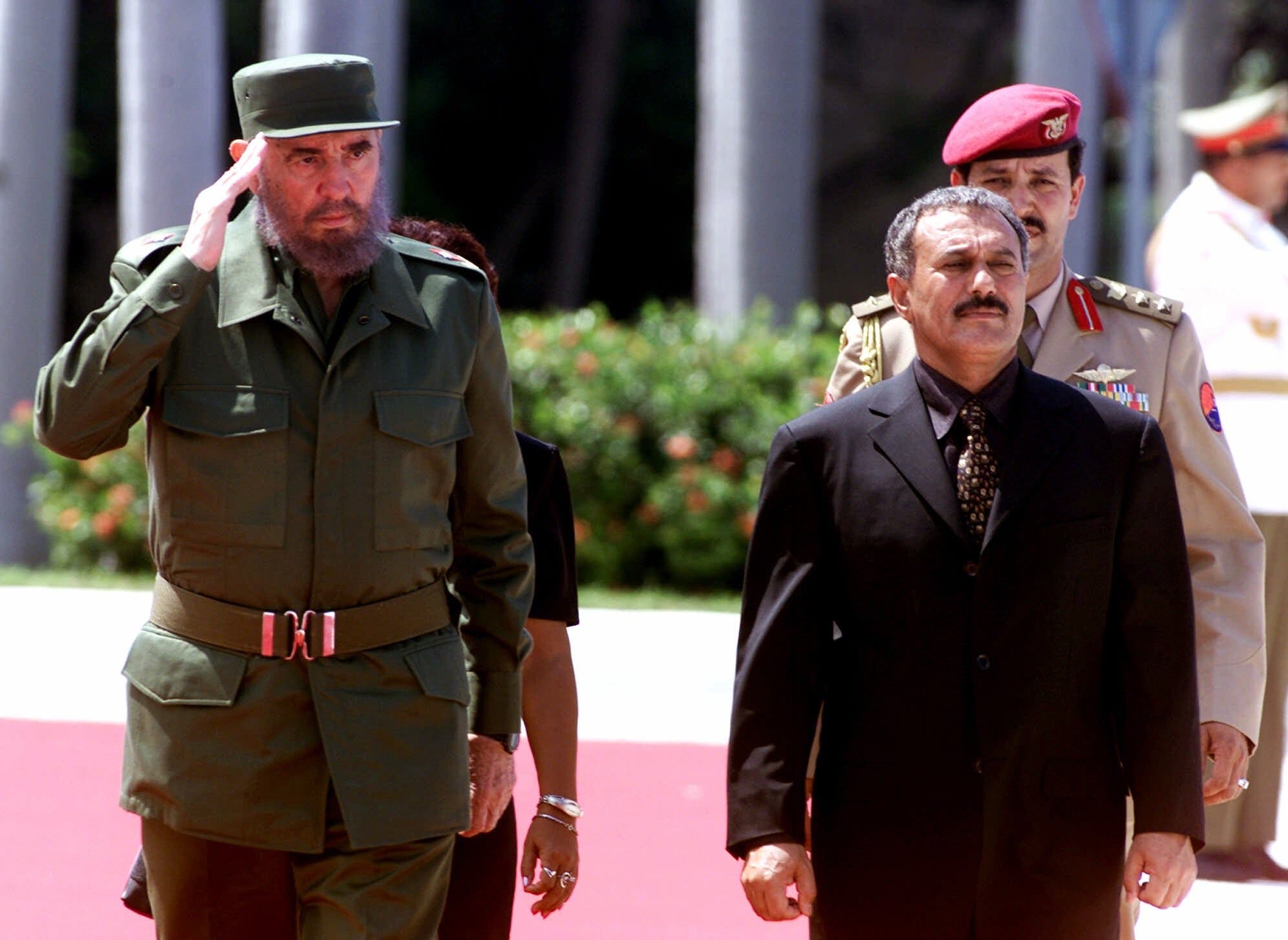 *This article can also be viewed in Arabic on AlArabiya.net