Saudi King Salman lands in UAE for GCC tour
Saudi King Salman has landed in Abu Dhabi on Saturday, kicking off an official tour of the GCC
Saudi King Salman has landed in Abu Dhabi on Saturday, kicking off an official tour of the GCC starting with the United Arab Emirates and then moving on to Qatar, Kuwait and Bahrain.
King Salman will arrive in Doha from Abu Dhabi. He will then travel to Manama, leading the Kingdom's delegation to the 37th summit of Gulf Cooperation Council (GCC) states in the Bahraini capital.
Several key topics such as regional security, combating terrorism and extremism, confronting potential challenges in the region, in addition to bolstering the Gulf joint work will figure high on the summit's agenda.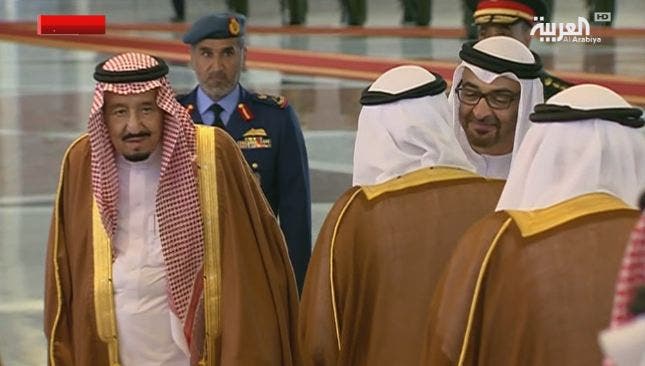 After attending the GCC summit, the King will start a three-day official visit to Kuwait.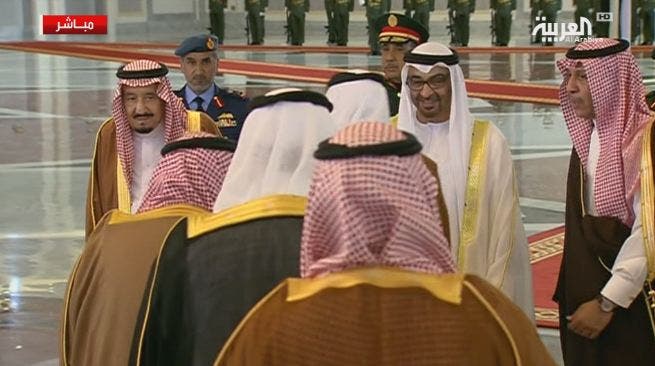 *This article can be viewed Arabic on AlArabiya.net