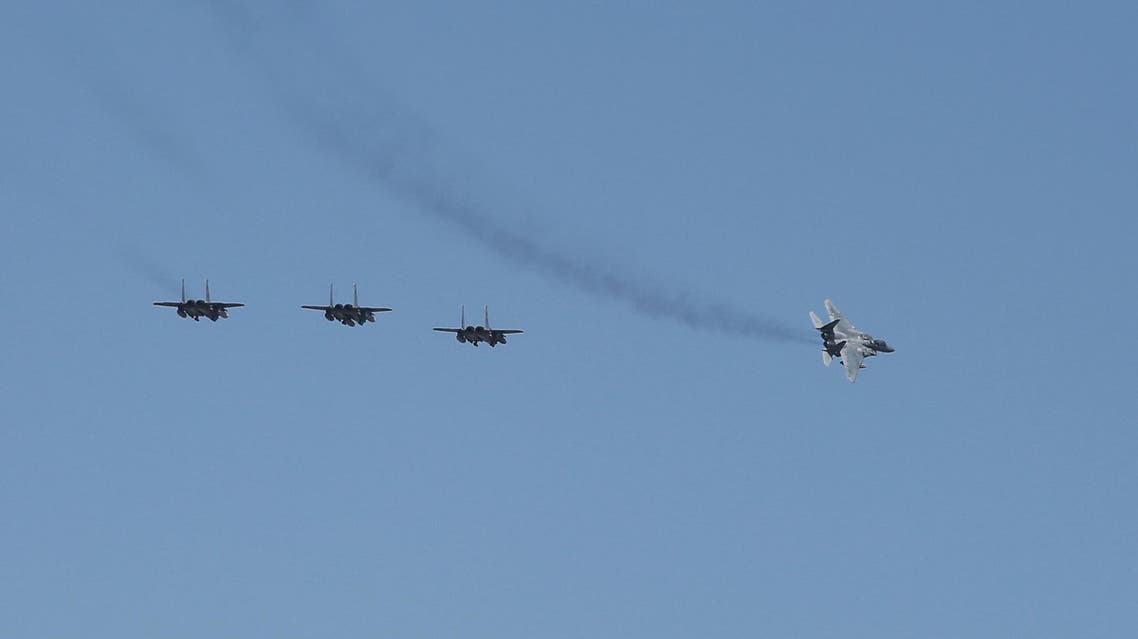 Coalition targets Houthi-bound weapons
Arab coalition aircrafts targeted boats loaded with weapons that were being smuggled to Houthis near the Strait of Bab al-Mandeb
Arab coalition aircrafts targeted boats loaded with weapons that were being smuggled to Houthi militias off the coast of Mocha and Dhubab – west of Taiz – at the northern entrance to the Strait of Bab al-Mandeb in Yemen, sources told Al Arabiya News Channel.
Witnesses stated that the aircrafts bombed the boats, which caught fire. The war jets also bombed other Houthi positions in the northeastern areas of Bab al-Mandab.
Violent clashes also took place on the front between the provinces of Lahij and Taiz, between the Popular Resistance, the national army and Houthis militias.
This article is available in Arabic at AlArabiya.Net.