Saudi Customs halt over $16,000 worth of gold being smuggled
The Customs' Department at King Fahd International Airport (KFIA) in Dammam thwarted an attempt to smuggle 3.599 kilograms of gold
The customs' department at Saudi Arabia's King Fahd International Airport (KFIA) in Dammam thwarted an attempt to smuggle 3.599 kilograms of gold.

Yousef Al-Zakan, customs chief at KFIA, said a passenger who arrived in Saudi Arabia was trying to smuggle gold hidden inside the socks and underwear which he was wearing, adding that some of the gold was wrapped in a medical corset.

According to Zakan, appropriate legal measures have been taken against the perpetrator who wanted to evade paying the customs' fee for the amount of gold he was carrying.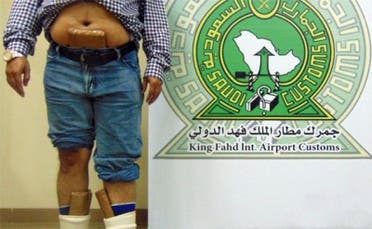 Zakan added that Article 16 of the anti-money laundering system stipulates that all passengers - whether arriving in the kingdom or departing it - must declare the amounts of cash they have and also declare all precious metals, be it gold or jewelry, if their price exceeds $16,000.

He also said that to declare them, passengers must fill information at the customs' department, adding that not declaring these items or cash will subject one to legal accountability.