Yemeni President Abd Rabbu Mansour Hadi ordered establishing an inquiry commission to immediately investigate the explosion at al-Sawlaban army camp.

Hadi also voiced the importance of strengthening security vigilance and activating cooperation among the different apparatuses in cooperation with citizens.

At least 48 soldiers were killed and 29 wounded in Saturday's explosion at the al-Sawlaban army camp in the Yemeni port city of Aden.

ISIS claimed the suicide attack which was carried out by an unidentified man who stood among a crowd of army forces as they gathered to collect their salaries at the camp's main gate.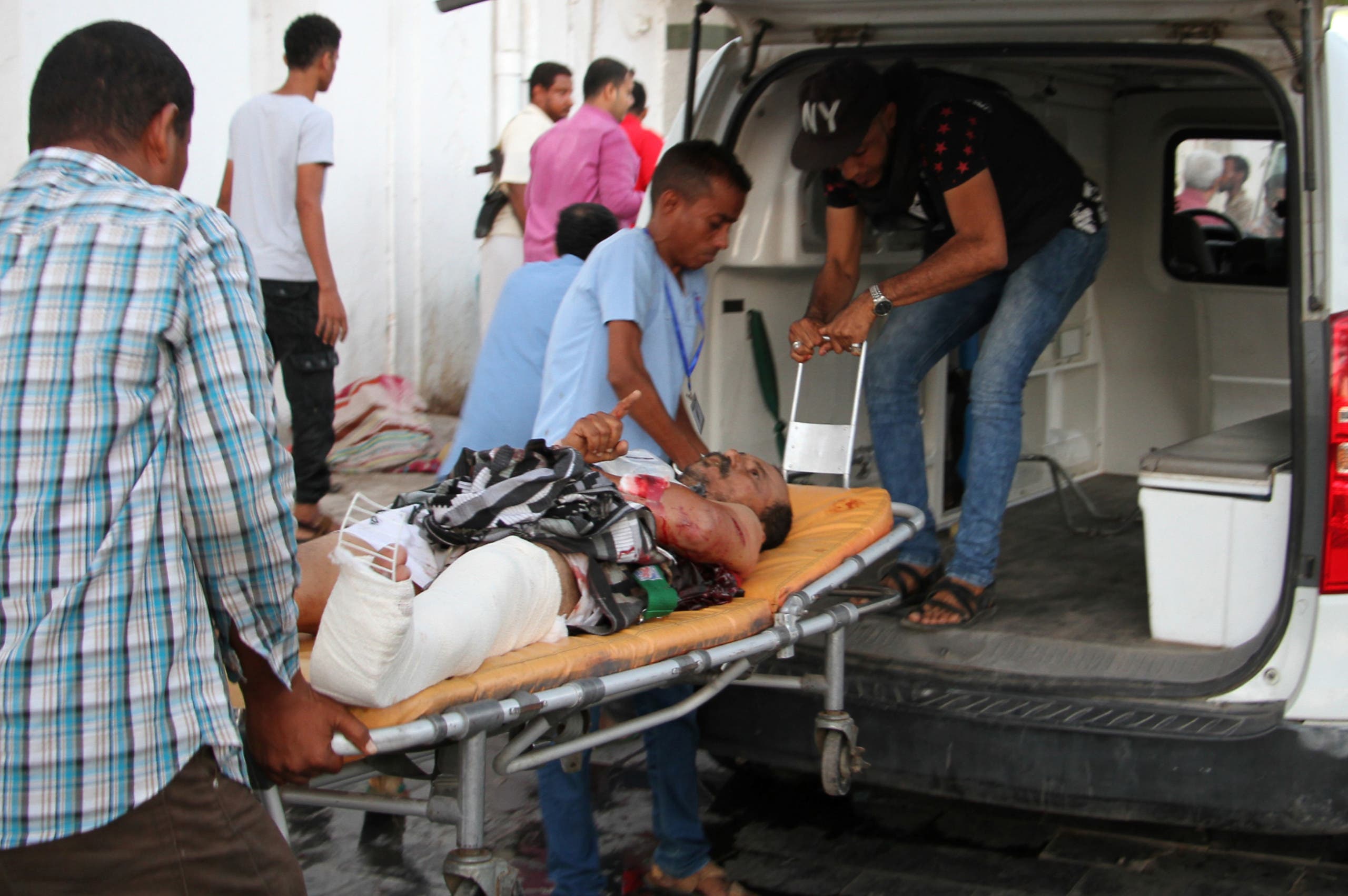 attacker detonated his explosives belt as hundreds of troops gathered to receive their monthly pay at the barracks in al-Sawlaban. (AFP)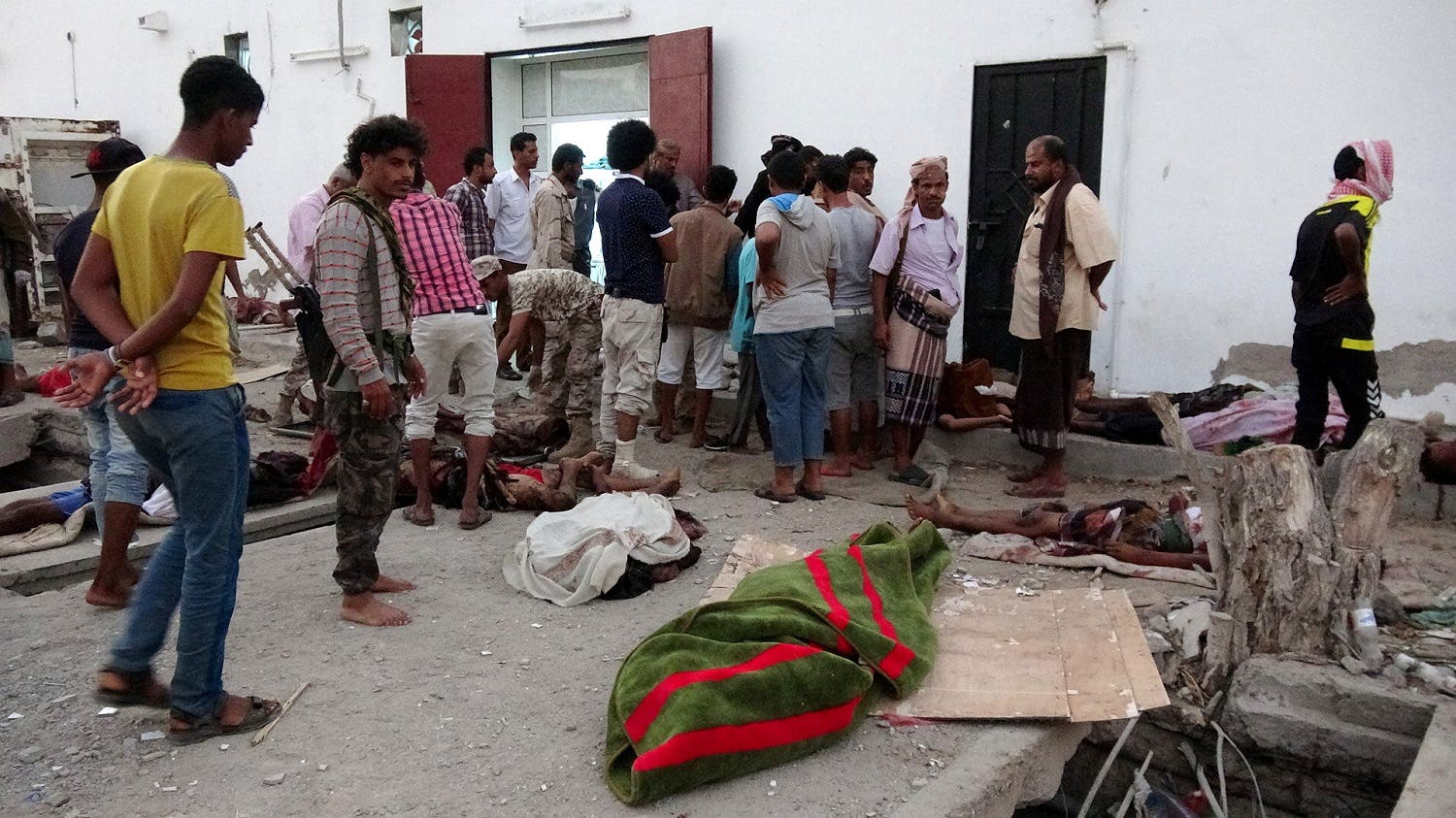 Soldiers and people gather by the bodies of soldiers killed by a suicide bomber at a base in the southern port city of Aden. (Reuters)
SHOW MORE
Last Update: Wednesday, 20 May 2020 KSA 09:48 - GMT 06:48