Saudi soldier killed in firefight near Yemen border
Sultan bin Ayed Farhan al-Sharari died before reaching hospital
A Saudi soldier was killed in a cross-border firefight with Yemeni militias, the interior ministry said Sunday.
A border post was attacked overnight by Houthis, a spokesman said, adding that one soldier wounded in the exchange - Sultan bin Ayed Farhan al-Sharari - died before reaching hospital.
Saudi forces continue to shell the hideouts of Houthi militias and forces loyal to ousted Yemeni president Ali Abdullah Saleh in Saudi border areas for the third day in a row.
Read also: Yemen forces recapture Nihm district in Sanaa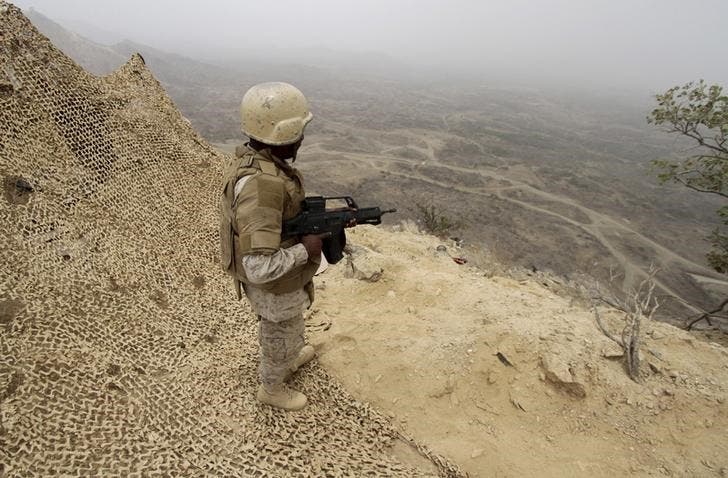 This article is also available in Arabic.